The Car That Does It All?
While we all know that Jeremy Clarkson is a lover of the GTI, it has also taken the hearts of millions. When the GTI first launched, the plan was only to sell 5,000 of them. When it became so successful, VW quickly ramped up its production, and 40 years later, they've sold over 2 million of these cars worldwide. Why is it so loved? It seemingly does it all. It's a high-performance, practical, economical, reliable, and spacious yet compact car. ...

Better yet, enthusiasts love them because they're very tune-able and are basically LEGOs with how many modifications there are on the market these days. The GTIs loyal following is quick to modify them. One of the first changes many go for is air ride to mitigate the body roll that this platform suffers from and to stance it out. Plus, there's no denying that bagging a GTI takes it from "family car" to badass-build in no time… Wheel gap who? Don't know him.

Utilizing our USA-made low volume air springs for both the front and rear suspension and proprietary 6061 billet spring components, the Super Low Air Suspension Kit is fine-tuned for perfection. Motorsport-grade spherical bearings connect you with the road, and every click of our 32-way adjustable monotube dampers yields a distinct change in damping force, allowing you the most adjustable possible for your personal driving preferences.
2003-2013 Audi A3 (8P, FWD)
2008-2014 Audi TT (Mk2, FWD)
2012-2019 Volkswagen Beetle (A5, 1.8T & 2.0T only)
2009-2017 Volkswagen CC (B6, FWD)
2007-2016 Volkswagen Eos (A5)
2006-2009 Volkswagen Golf (Mk5)
2010-2014 Volkswagen Golf (Mk6)
2006-2009 Volkswagen GTI (Mk5)
2010-2014 Volkswagen GTI (Mk6)
2005.5-2010 Volkswagen Jetta (Mk5)
2014-2018 Volkswagen Jetta (Mk6, SE, SEL, Sport, & TDI only)
2006-2009 Volkswagen Jetta GLI (Mk5)
2011-2018 Volkswagen Jetta GLI (Mk6)
2009-2014 Volkswagen Jetta Sportwagen (Mk5/6)
2006-2010 Volkswagen Passat (B6, FWD)
2011-2014 Volkswagen Passat (B7, FWD)
2012-2022 Volkswagen Passat (NMS)
2006-2009 Volkswagen Rabbit (Mk5)
2008-2015 Volkswagen Scirocco (Mk3)
Check out our travel range

You can always adjust the threaded height of your kit to your liking to change driving spring rate and max lift capability.
Designed, tested and built at our Vermont facility, Super Low is made by the most trusted air suspension experts
From our industry leading packaging down to the smallest piece of hardware, we strive to be the best.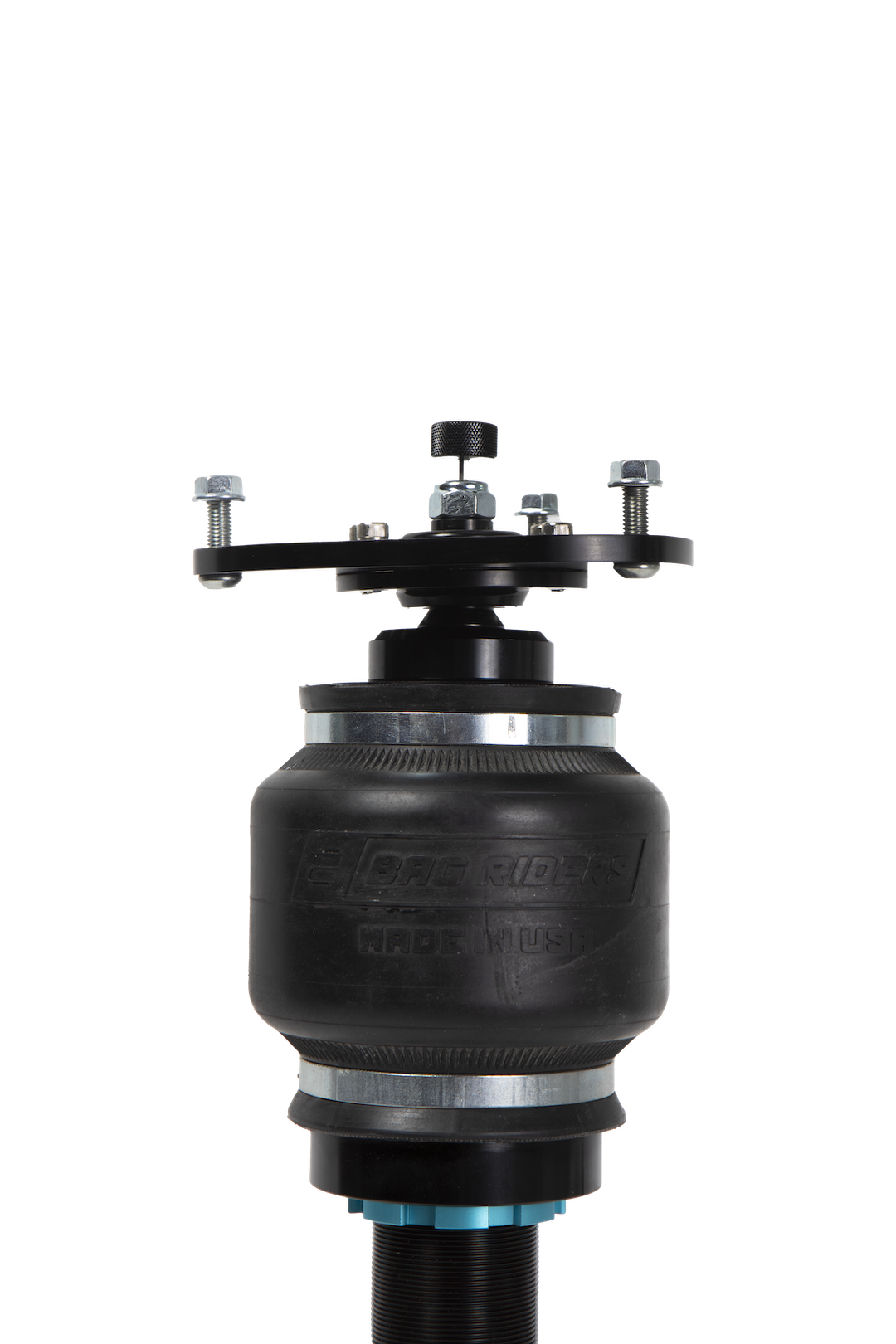 Our USA-made Extra Thick air springs and 20mm standard damper rods provide a sporty suspension even at low heights
Limited Lifetime Warranty
Are we crazy? Well, probably a little bit. But really, we just make awesome Products.
32-Way Adjustable Dampers
20mm Damper Rod
Proprietary Radial Bearing
Pillowball Camber Plate
USA-Made, Extra Thick Air Springs
Spanner Wrench
(2) Black Leader Lines
(2) Silver Street Elbows
(2) 1/4″ PTC Female Straight Fittings
(2) 3/8″ PTC Female Straight Fittings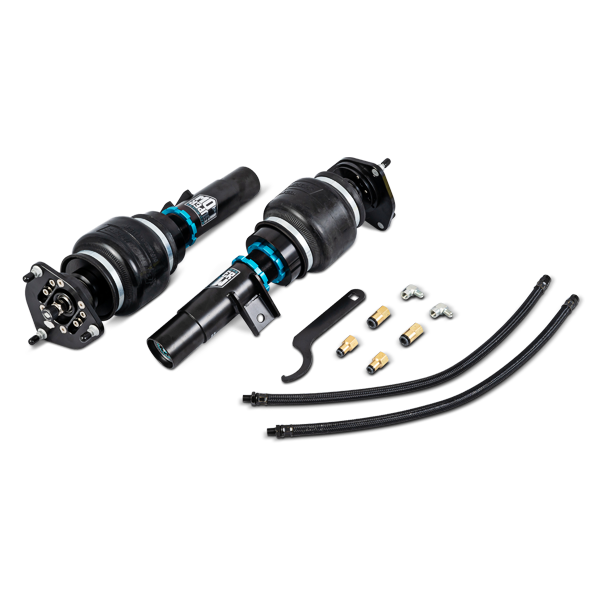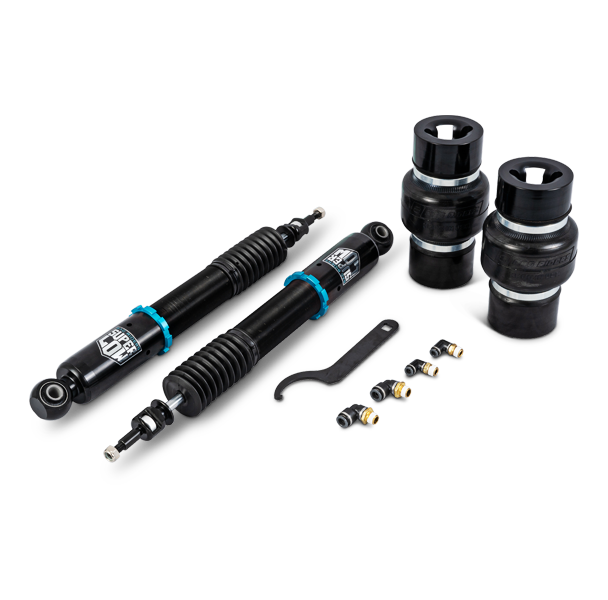 32-Way Adjustable Dampers
USA-Made, Extra Thick Air Springs
Proprietary 6061 Bolt-in Air Spring Brackets
Air Spring Bracket Mounting Hardware
Spanner Wrench
(2) 1/4″ PTC Swivel Elbow Fittings
(2) 3/8″ PTC Swivel Elbow Fittings