Bag a Tesla?! Of course we did!

If you have opted for the all-wheel-drive option of the Tesla Model 3 or Y, we've got you covered. Your AWD Tesla will need a different front kit than the RWD option because they are, of course, built differently than the RWD. We have perfected these two kits with tons of testing so that you can keep your ride comfortable and still drive lower than you ever thought possible. Get yours now. ...

Do you want to lower your Tesla Model 3 and achieve an aggressive, wait for it, shockingly low driving stance? Super Low Air Suspension by Bag Riders is the only air suspension built specifically for aggressive low driving heights. Designed, tested and built in the USA, every aspect of Super Low Air Suspension has been fine-tuned at our R&D Facility in Vermont in order to deliver the absolute best ride quality at low driving heights.

With 32 clicks of damping adjustment and the inherit adjustability of air suspension, you have complete control over your Tesla with Super Low Air Suspension. Featuring USA-made air springs on both the front and rear suspension, you will be sure to notice a unique ride quality only achievable with Super Low Air Suspension by Bag Riders.
Check out our travel range

You can always adjust the threaded height of your kit to your liking to change driving spring rate and max lift capability.
Designed, tested and built at our Vermont facility, Super Low is made by the most trusted air suspension experts
From our industry leading packaging down to the smallest piece of hardware, we strive to be the best.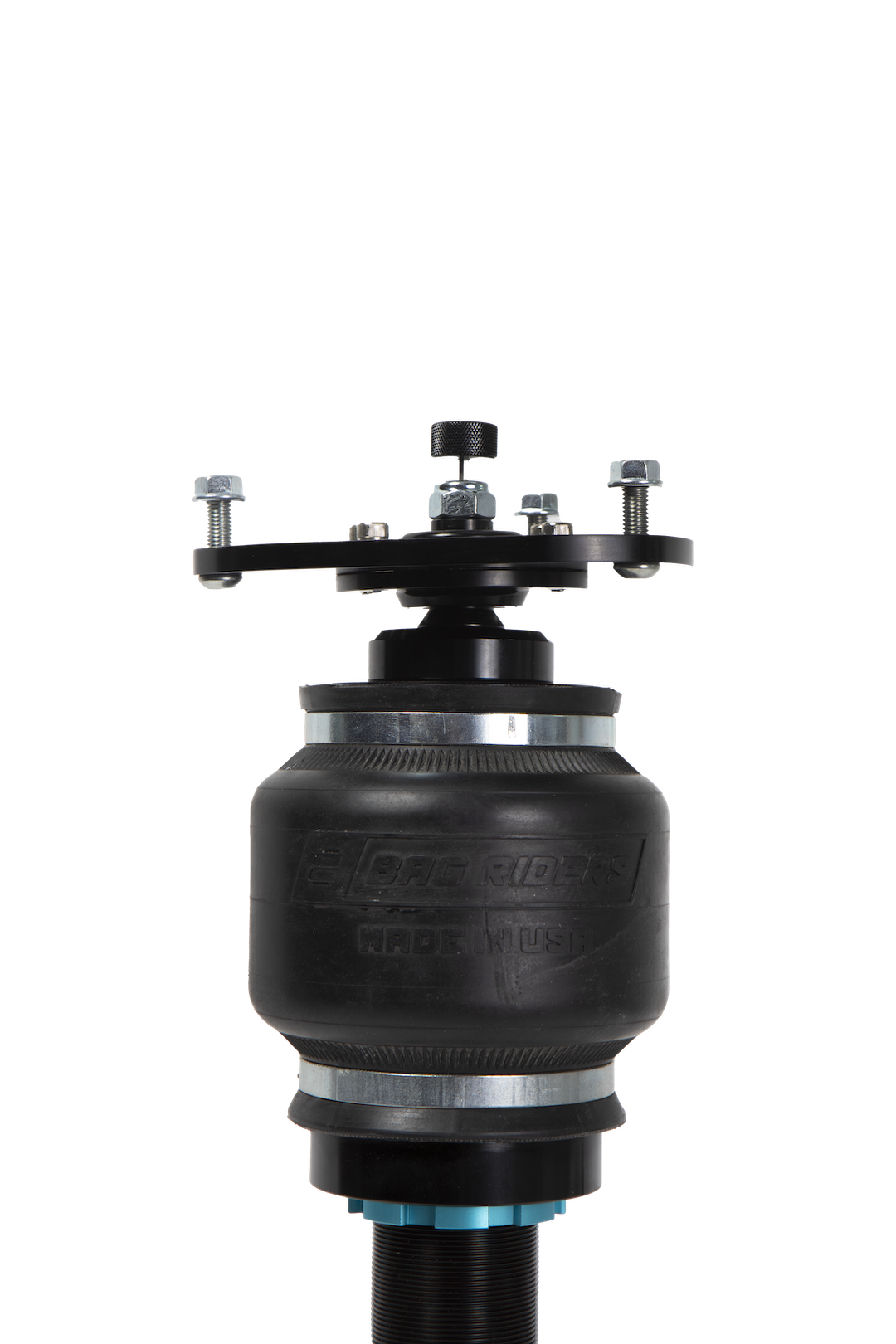 Our USA-made Extra Thick air springs and 20mm standard damper rods provide a sporty suspension even at low heights
Limited Lifetime Warranty
Are we crazy? Well, probably a little bit. But really, we just make awesome Products.
32-Way Adjustable Dampers
20mm Damper Rod
Motorsport Pillow Ball Upper Mount
USA-Made Extra Thick Air Springs
Spanner Wrench
(2) Black Leader Lines
(2) Silver Street Elbows
(2) 1/4″ PTC Female Straight Fittings
(2) 3/8″ PTC Female Straight Fittings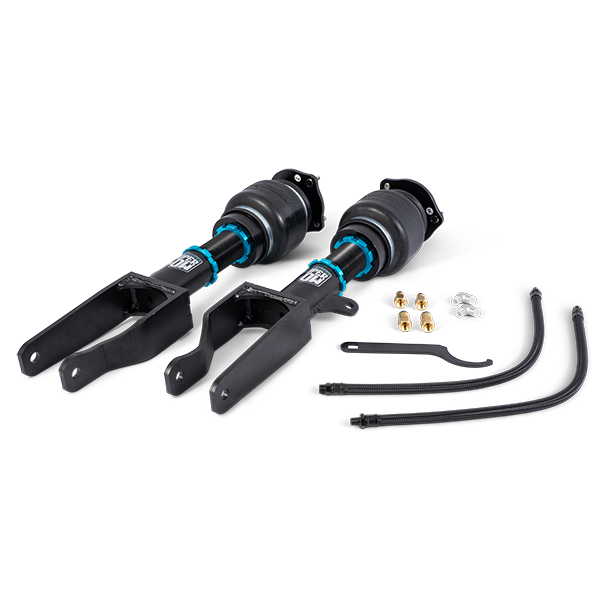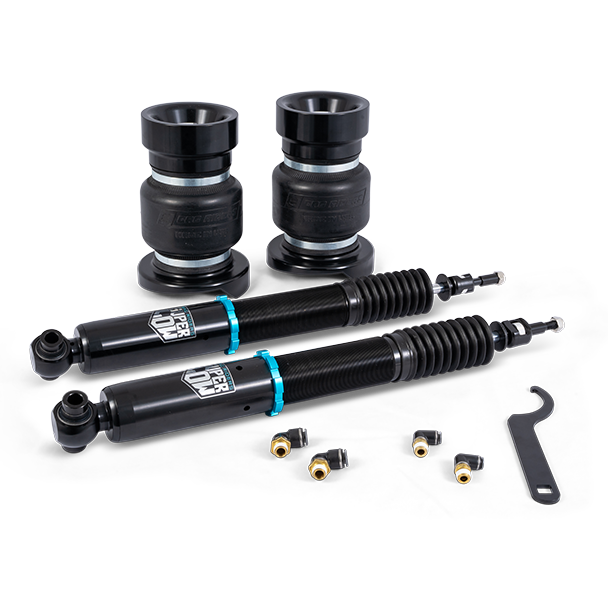 32-Way Adjustable Dampers (Shocks)
USA-made Extra Thick Air Springs
Proprietary 6061 Bolt-in Air Spring Brackets
Air Spring Bracket Mounting Hardware
Spanner Wrench
(2) 1/4″ PTC Swivel Elbow Fittings
(2) 3/8″ PTC Swivel Elbow Fittings