Experience the VA Platform Like Never Before

If there is one thing we know about Subaru STI/WRX guys, it's that they love to drive dirt-nasty low (and vape). Since its inception, this platform has been a staple in the car community and has never wavered since. The WRX and STI are known and loved for their incredibly raw driving experience, all-wheel-drive system, and manual-only transmission in the STI. These cars are not for the faint of heart. ...

Even though now we have to say goodbye to the future of the STI in favor of electric options (RIP), we still knew it was the perfect platform for Super Low. And since the whole goal of what we do is not to take away from your driving experience, this car was a true testament to that belief. Don't lose the driving feel you love while still having all the capabilities of air ride and the LOWEST drive heights in the industry. Grab yours before you blow your motor.

Super Low Air Suspension by Bag Riders is the only air suspension built specifically for aggressive low driving heights. Designed, tested, and built in the USA, every aspect of Super Low Air Suspension has been fine-tuned at our R&D Facility in Vermont in order to deliver the absolute best ride quality at low driving heights. With 32 clicks of damping adjustment and the inherent adjustability of air suspension, you have complete control over your Subaru with Super Low Air Suspension. Featuring USA-made air springs on both the front and rear suspension, you will be sure to notice a unique ride quality only achievable with Super Low Air Suspension by Bag Riders.
Designed, tested and built at our Vermont facility, Super Low is made by the most trusted air suspension experts
From our industry leading packaging down to the smallest piece of hardware, we strive to be the best.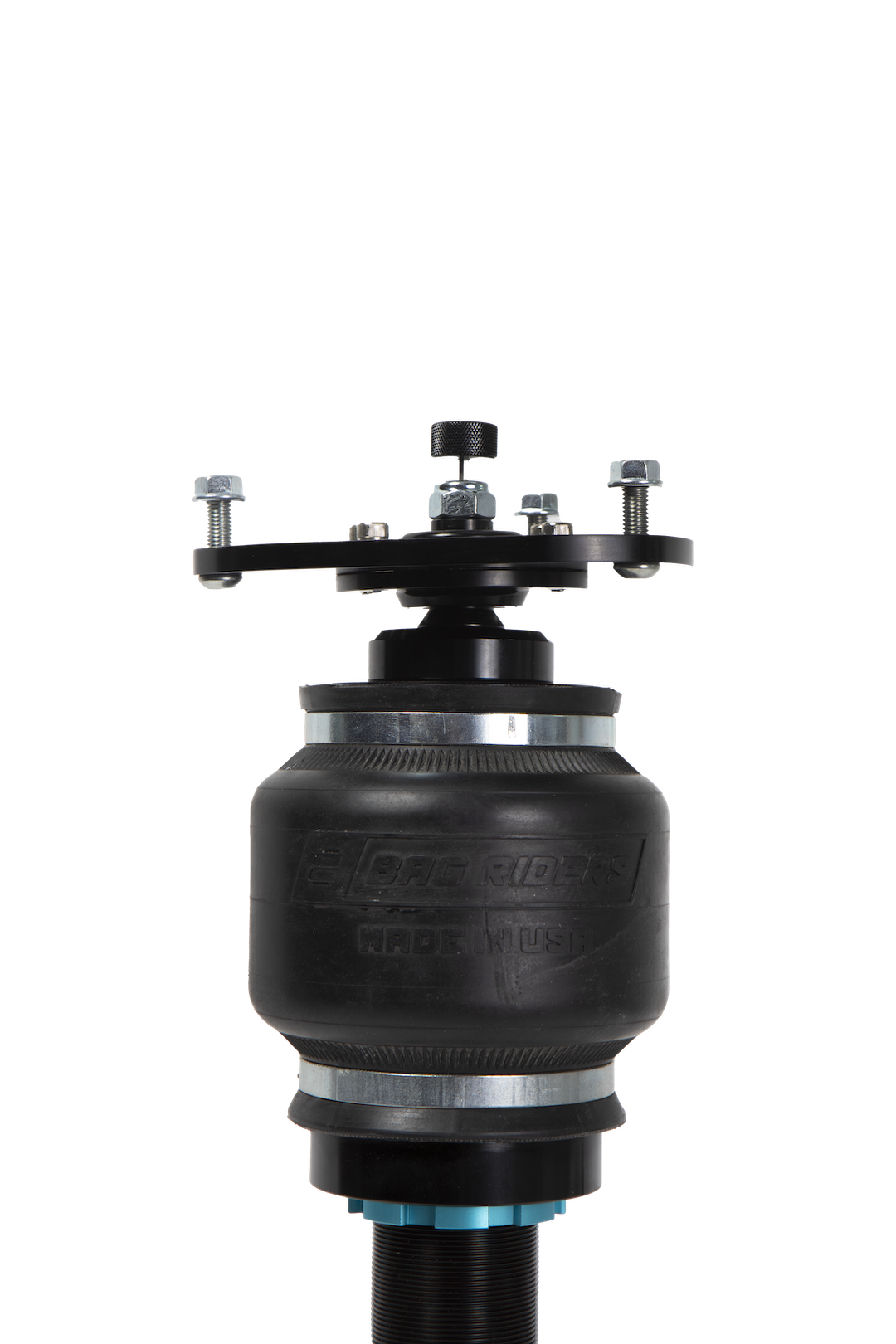 Our USA-made Extra Thick air springs and 20mm standard damper rods provide a sporty suspension even at low heights
Limited Lifetime Warranty
Are we crazy? Well, probably a little bit. But really, we just make awesome Products.
32-Way Adjustable Dampers

20mm Damper Rod

Proprietary Radial Bearing

Pillowball Camber Plate

USA-Made, Extra Thick Air Springs

Spanner Wrench

(2) Black Leader Lines

(2) Silver Street Elbows

(2) 1/4″ PTC Female Straight Fittings

(2) 3/8″ PTC Female Straight Fittings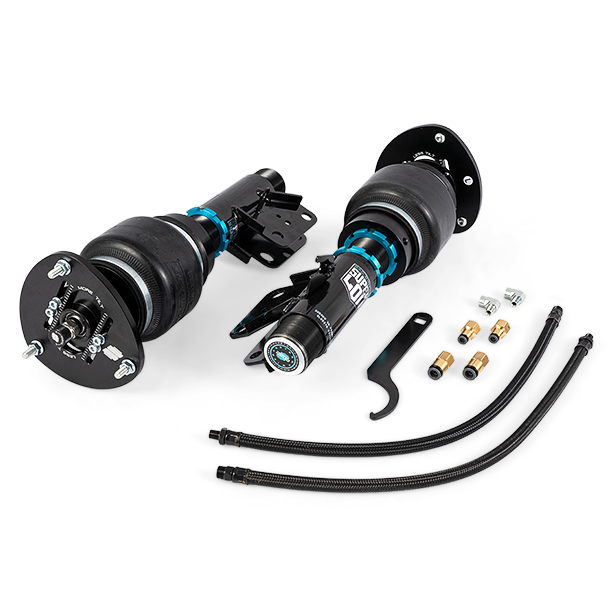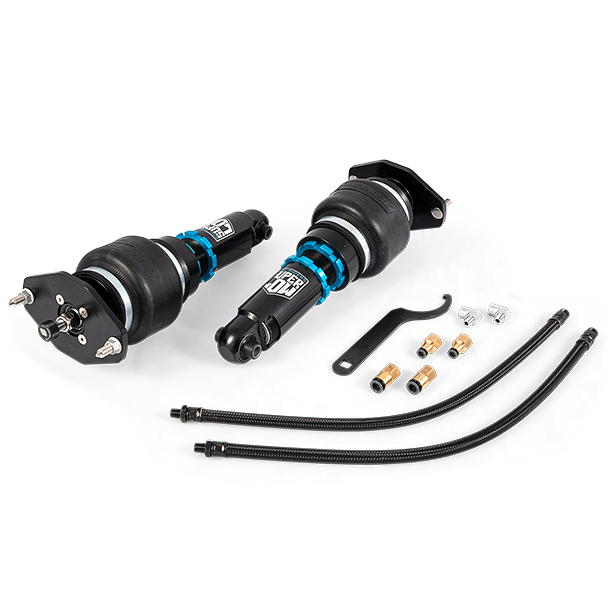 32-Way Adjustable Dampers

20mm Damper Rod

Pillowball Upper Mount

USA-Made, Extra Thick Air Springs

Spanner Wrench

(2) Black Leader Lines

(2) Silver Street Elbows

(2) 1/4″ PTC Female Straight Fittings

(2) 3/8″ PTC Female Straight Fittings