Cult-Following Since 2002
For those of us at the mercy of the USDM, the 2002-2007 (or "GD" chassis) era was when Subaru spiced things up a bit. Right out of the gate, 2002 marked the first year the turbocharged Subaru WRX was... available to purchase in the US. While many scrutinized the bug-eye front end at the time, it is now anchored in history as a hallmark of the brand.

The 2004 model year was another exciting one, with the STI making its debut in the USDM, which featured a higher displacement 2.5L engine, a more stout gearbox, and plenty of rally-inspired drivetrain bits. The 06/07 model year introduced another facelift known as the hawkeye, which gained popularity after being driven by Ken Block in the very first Gymkhana. While the GD era featured no fewer than three different front-ends, they all featured the same rally-inspired suspension height. If that isn't your jam, we've got some good news! Super Low Air Suspension is available now for the 2002-2007 Subaru WRX and STI.
2005-2006 Saab 9-2X (GG)
2003-2008 Subaru Forester (SG)
2002-2007 Subaru Impreza (GD/GG)
2002-2007 Subaru Impreza WRX (GD/GG)
2004 Subaru Impreza WRX STI (GD)
2002-2007 Subaru Outback Sport (GG)
Check out our travel range

You can always adjust the threaded height of your kit to your liking to change driving spring rate and max lift capability.
Designed, tested and built at our Vermont facility, Super Low is made by the most trusted air suspension experts
From our industry leading packaging down to the smallest piece of hardware, we strive to be the best.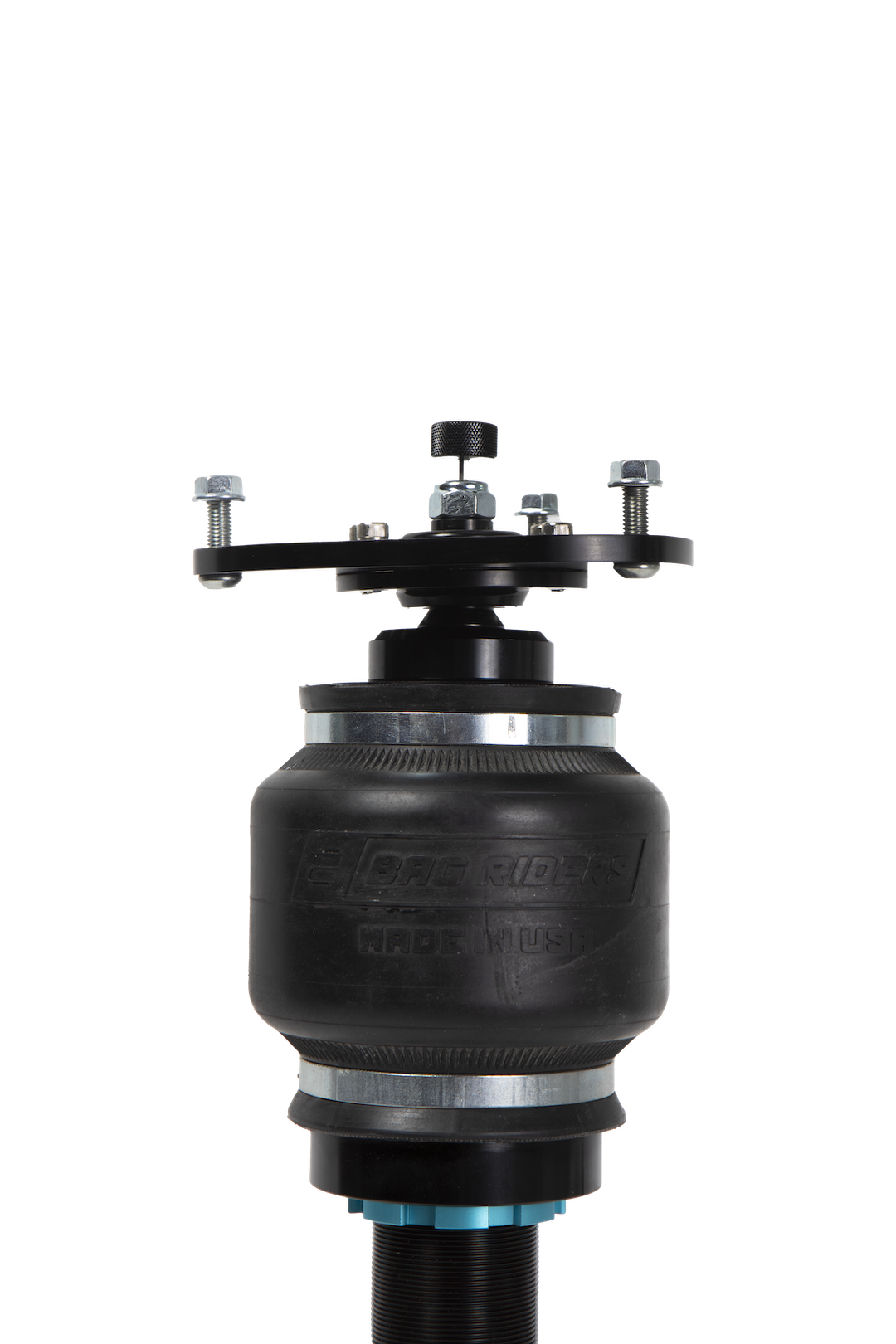 Our USA-made Extra Thick air springs and 20mm standard damper rods provide a sporty suspension even at low heights
Limited Lifetime Warranty
Are we crazy? Well, probably a little bit. But really, we just make awesome Products.
32-Way Adjustable Dampers
20mm Damper Rod
Proprietary Radial Bearing
Pillowball Extra-Camber Plate
USA-Made, Extra Thick Air Springs
Spanner Wrench
(2) Black Leader Lines
(2) Silver Street Elbows
(2) 1/4″ PTC Female Straight Fittings
(2) 3/8″ PTC Female Straight Fittings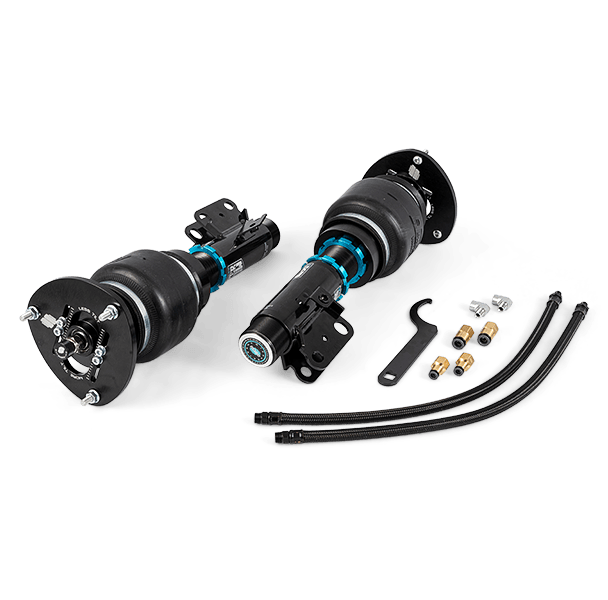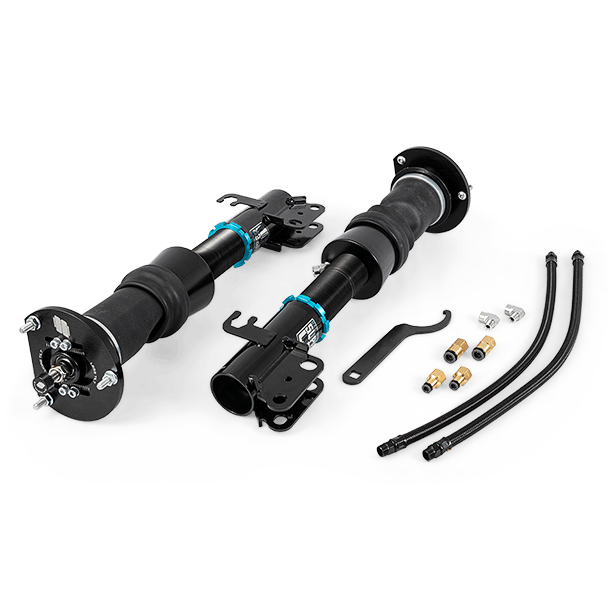 32-Way Adjustable Dampers
20mm Damper Rod
Pillowball Extra-Camber Plate
Continental Rubber Air Springs
Spanner Wrench
(2) Black Leader Lines
(2) Silver 45° Elbows
(2) 1/4″ PTC Female Straight Fittings
(2) 3/8″ PTC Female Straight Fittings