The Return of the Z
With the departure of the 370Z from Nissan's lineup after 2020, there was a void where the much loved Z-car had been and rumors surrounding a "400Z" began to swirl. Fast-forward to 2022 when Nissan revealed the new Z; complete with retro styling, sporty proportions, and most importantly, a manual transmission. Still affectionately referred to as the Fairlady Z in Japan, it was now known as simply the Nissan Z to the rest of the world, dropping the numerical designation and sacrificing that displacement for twin-turbochargers, now putting out a whopping 400hp and 350lb-ft of torque. ...

The Z finally started arriving on our shores in late 2022 and our phones started ringing with customers saying they needed a kit. The underpinnings of the new RZ34 are similar to the outgoing Z34 370Z and many companies figured out right away that 370Z suspension would fit, but we thought it would be best to bring one of these new Z's into our shop to get some firsthand testing done on it. After some further development to ensure it rode and handled how we wanted it, we are stoked to release our Super Low air suspension kit for the latest and greatest Nissan Z.

Utilizing our USA-made low volume air springs for both the front and rear suspension and proprietary 6061 billet spring components, the Super Low Air Suspension Kit is fine-tuned for perfection. Motorsport-grade spherical bearings connect you with the road, and every click of our 32-way adjustable monotube dampers yields a distinct change in damping force, allowing you the most adjustable possible for your personal driving preferences.
2023-2024 Nissan Z (RZ34, RWD)
2009-2020 Nissan 370Z (Z34, RWD)
2011-2012 Infiniti G25 (V36, RWD)
2007-2008 Infiniti G35 Sedan (V36, RWD)
2009-2013 Infiniti G37 Sedan (V36, RWD)
2008-2013 Infiniti G37 Coupe (V36, RWD)
2015 Infiniti Q40 (V36, RWD)
2014-2015 Infiniti Q60 Coupe (V36, RWD)
Check out our travel range

Keep in mind, you can adjust the threaded height of your kit to your liking to change driving spring rate and max lift capability. These photos illustrate suspension travel using our recommended settings. We configure every Super Low to our recommended settings during assembly so you can install with confidence knowing you'll have a great ride quality right out of the box.
Designed, tested and built at our Vermont facility, Super Low is made by the most trusted air suspension experts
From our industry leading packaging down to the smallest piece of hardware, we strive to be the best.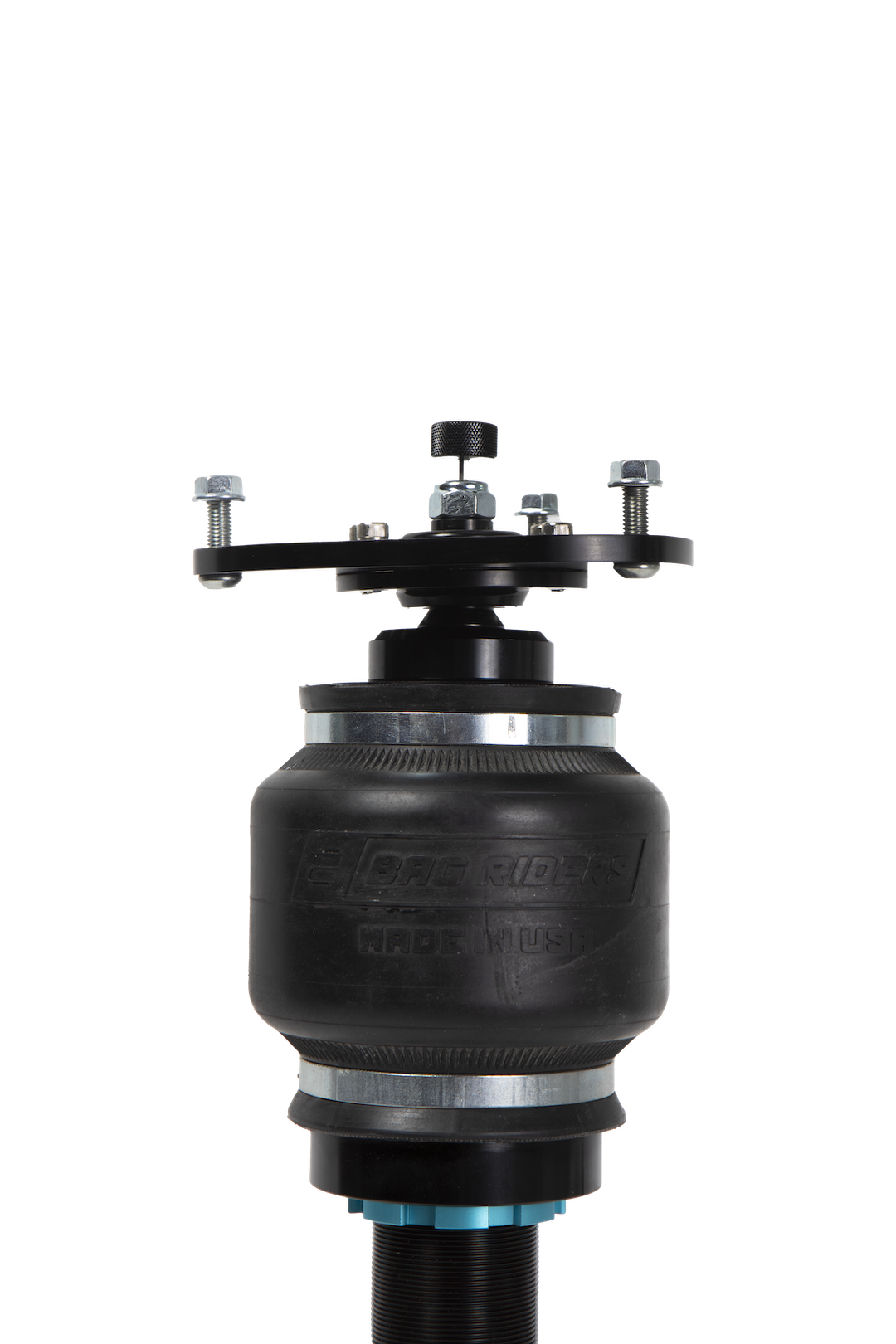 Our USA-made Extra Thick air springs and 20mm standard damper rods provide a sporty suspension even at low heights
Limited Lifetime Warranty
Are we crazy? Well, probably a little bit. But really, we just make awesome Products.
32-Way Adjustable Dampers
20mm Damper Rod
Pillowball Upper Mount
USA-Made, Extra Thick Air Springs
Spanner Wrench
(2) Black Leader Lines
(2) Silver Street Elbows
(2) 1/4″ PTC Female Straight Fittings
(2) 3/8″ PTC Female Straight Fittings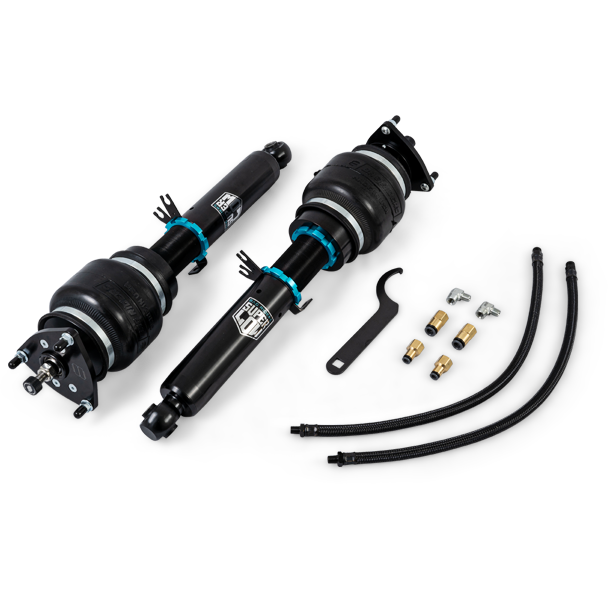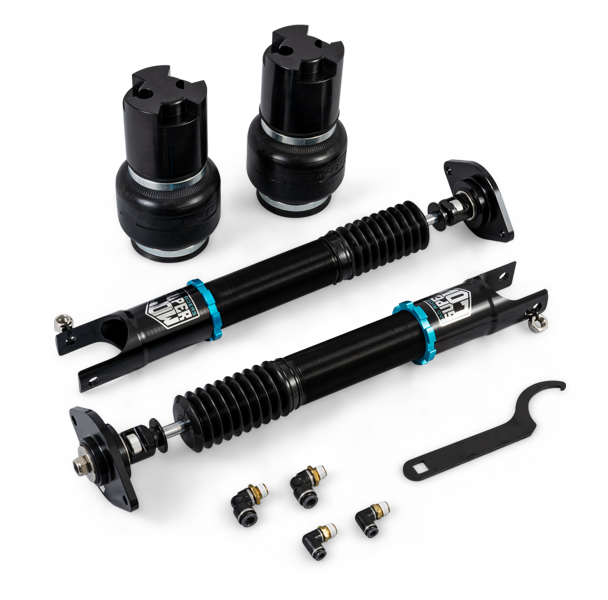 32-Way Adjustable Dampers
USA-Made, Extra Thick Air Springs
Proprietary 6061 Bolt-in Air Spring Brackets
Air Spring Bracket Mounting Hardware
Spanner Wrench
(2) 1/4″ PTC Swivel Elbow Fittings
(2) 3/8″ PTC Swivel Elbow Fittings