A Winning Combination: Super Low + R32 Skyline

The Nissan Skyline R32 was originally put into production on May 22, 1989. The beloved R32 is the epitome of '90s JDM cars. A staple in the movies, on the Nurburgring, and now in US driveways, this car has put a smile on the face of thousands of enthusiasts. Most R32's sport the Nissan's famed RB-series inline-six engines, which are capable of pushing up to 276hp in factory trim. Even 30 years later, this multi-championship winning race car is adored worldwide, and now it's time for Bag Riders to make our mark on it. Ride aggressively low while maintaining all the performance you want out of this car and still having all the capabilities of air ride. Live out your 2 Fast 2 Furious ... dream now with Super Low air suspension on your Nissan Skyline R32 and customize it your way.

Super Low Air Suspension by Bag Riders is the only air suspension built specifically for aggressive low driving heights. Designed, tested, and built in the USA, every aspect of Super Low Air Suspension has been fine-tuned at our R&D Facility in Vermont in order to deliver the absolute best ride quality at low driving heights. With 32 clicks of damping adjustment and the inherent adjustability of air suspension, you have complete control over your car with Super Low Air Suspension. Featuring USA-made air springs on the front suspension and Continental rubber air springs on the rear, you will be sure to notice a unique ride quality only achievable with Super Low Air Suspension by Bag Riders.

Check out our travel range

You can always adjust the threaded height of your kit to your liking to change driving spring rate and max lift capability.
Designed, tested and built at our Vermont facility, Super Low is made by the most trusted air suspension experts
From our industry leading packaging down to the smallest piece of hardware, we strive to be the best.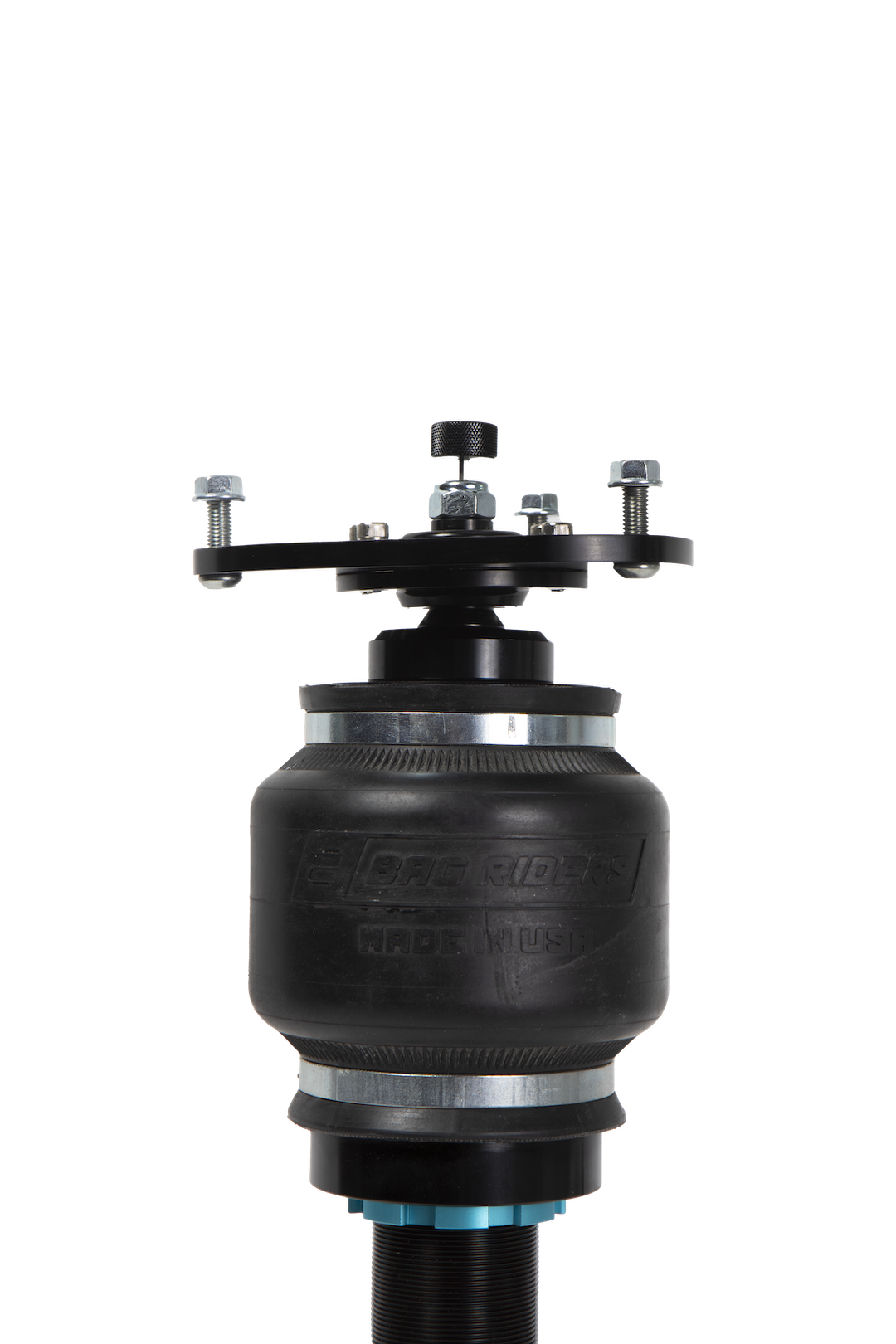 Our USA-made Extra Thick air springs and 20mm standard damper rods provide a sporty suspension even at low heights
Limited Lifetime Warranty
Are we crazy? Well, probably a little bit. But really, we just make awesome Products.
32-Way Adjustable Dampers
20mm Damper Rod
Pillowball Upper Mount
USA-Made, Extra Thick Air Springs
Spanner Wrench
(2) Black Leader Lines
(2) Silver Street Elbows
(2) 1/4″ PTC Female Straight Fittings
(2) 3/8″ PTC Female Straight Fittings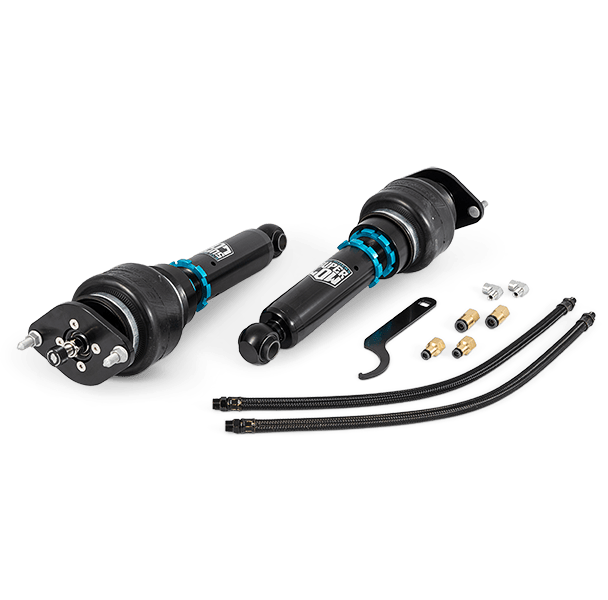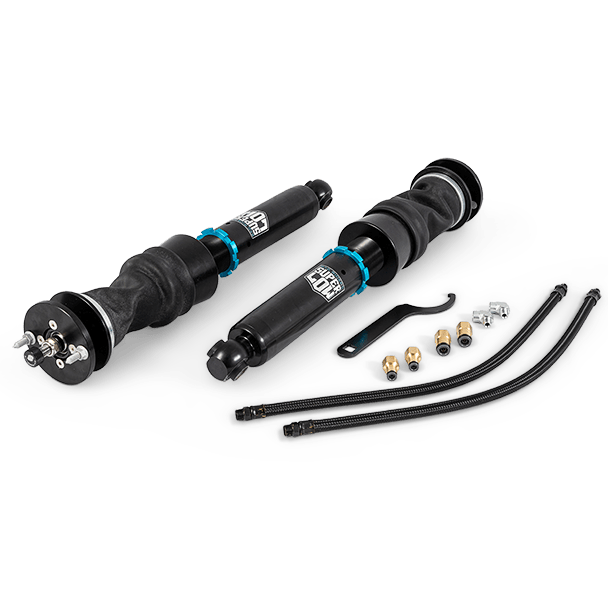 32-Way Adjustable Dampers
20mm Damper Rod
Rubber Upper Mount
Continental Rubber Air Springs
Spanner Wrench
(2) Black Leader Lines
(2) Silver 45° Elbows
(2) 1/4″ PTC Female Straight Fittings
(2) 3/8″ PTC Female Straight Fittings