370Z Super Low Air Suspension: Elevate (or Lower) Your Ride
Upgrade your Nissan 370Z with our revolutionary Super Low air suspension, designed to deliver unparalleled control over your vehicle's stance and performance. Engineered with precision, this cutting-edge suspension solution provides the ultimate balance between comfort and performance, allowing you to seamlessly transition from the street to the track. The Super Low air suspension not only offers adjustable ride height but also retains your Z34's sporty handling dynamics, ensuring you can drive your Japanese muscle car as it was intended to be driven. ...

Crafted with uncompromising attention to detail, this exceptional suspension system boasts an array of standout features, including USA-made air springs with 50% thicker rubber and smaller volume single bellow air springs, ensuring durability and a refined but aggressive ride. The incorporation of 6061 aluminum upper and lower mounts guarantees lightweight strength, while motorsport-grade spherical bearings contribute to enhanced stability and responsiveness. With 32-way adjustable monotube dampers, you gain full control over your driving experience, allowing you to fine-tune your 370Z's suspension to your exact preferences.. Embrace the fusion of innovation and performance with "Super Low" air suspension – where every component is designed to elevate (or lower) your ride to unmatched levels of excellence.
2009-2020 Nissan 370Z (Z34, RWD)
2023 Nissan Z (RZ34, RWD)
2011-2012 Infiniti G25 (V36, RWD)
2007-2008 Infiniti G35 Sedan (V36, RWD)
2009-2013 Infiniti G37 Sedan (V36, RWD)
2008-2013 Infiniti G37 Coupe (V36, RWD)
2015 Infiniti Q40 (V36, RWD)
2014-2015 Infiniti Q60 Coupe (V36, RWD)
Check out our travel range

Keep in mind, you can adjust the threaded height of your kit to your liking to change driving spring rate and max lift capability. These photos illustrate suspension travel using our recommended settings. We configure every Super Low to our recommended settings during assembly so you can install with confidence knowing you'll have a great ride quality right out of the box.
Designed, tested and built at our Vermont facility, Super Low is made by the most trusted air suspension experts
From our industry leading packaging down to the smallest piece of hardware, we strive to be the best.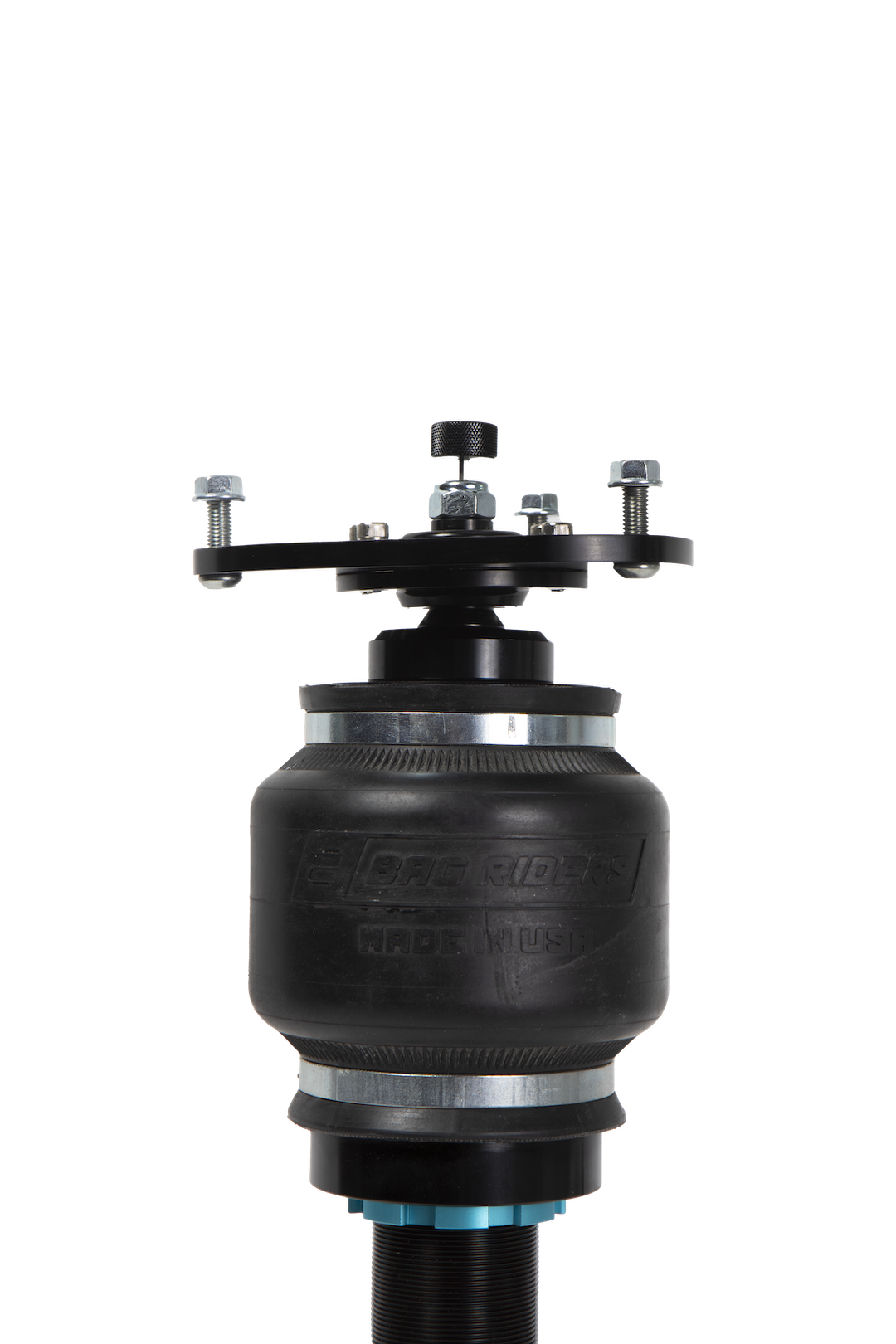 Our USA-made Extra Thick air springs and 20mm standard damper rods provide a sporty suspension even at low heights
Limited Lifetime Warranty
Are we crazy? Well, probably a little bit. But really, we just make awesome Products.
32-Way Adjustable Dampers
20mm Damper Rod
Pillowball Upper Mount
USA-Made, Extra Thick Air Springs
Spanner Wrench
(2) Black Leader Lines
(2) Silver Street Elbows
(2) 1/4″ PTC Female Straight Fittings
(2) 3/8″ PTC Female Straight Fittings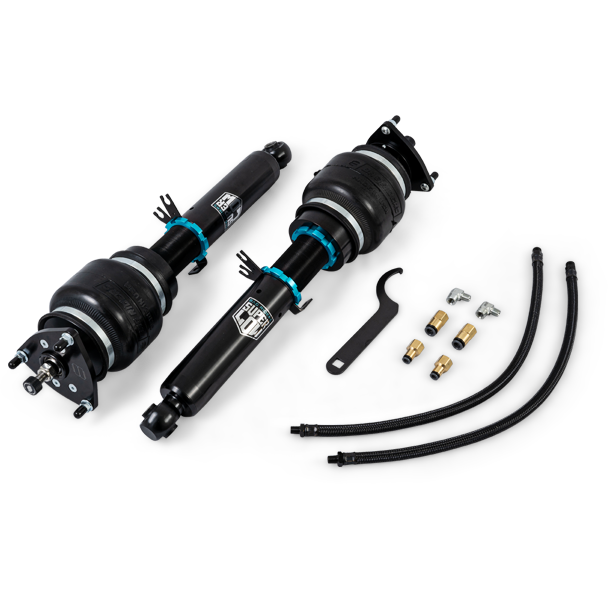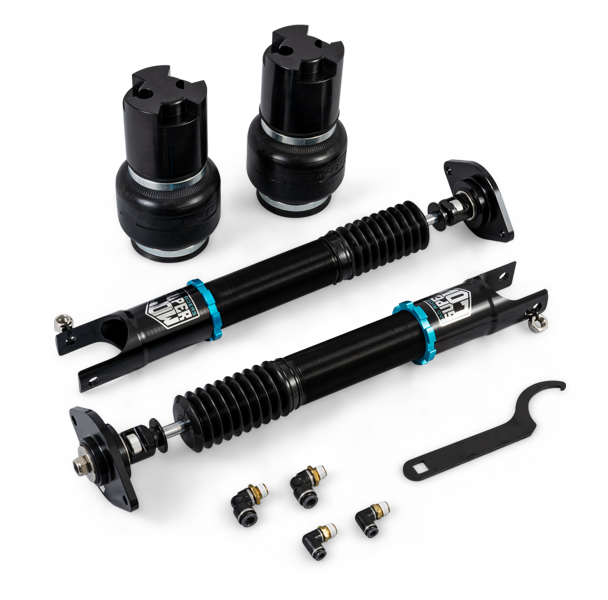 32-Way Adjustable Dampers
USA-Made, Extra Thick Air Springs
Proprietary 6061 Bolt-in Air Spring Brackets
Air Spring Bracket Mounting Hardware
Spanner Wrench
(2) 1/4″ PTC Swivel Elbow Fittings
(2) 3/8″ PTC Swivel Elbow Fittings