More Than A Fast And Furious Car
The epitome of JDM royalty, the Nissan 240SX S14 has made its way onto many childhood bedroom walls, movies, and now (if we're lucky) into our garages. These little aerodynamic sports cars, known for their sharp steering and handling, are a pleasure to drive and to see. ...

As enthusiasts snap up these rare cars and modify them to their heart's content, it's your turn to join. Ride lower with the most aggressive stance in the game on Super Low air suspension while still having the ability to air up and protect your bumpers over obstacles. Best of all, when you reach your destination, you can air out on the haters.

Whether you plan to take trophies home from shows and tracks or grocery bags home from the store, Super Low by Bag Riders is the obvious choice.

Utilizing our USA-made low volume air springs up front and trusted Continental sleeve rubber in the back with all proprietary 6061 billet spring components, the Super Low Air Suspension Kit is fine-tuned for perfection. Motorsport-grade spherical bearings connect you with the road and every click of our 32-way adjustable monotube dampers yield a distinct change in damping force, allowing you the most adjustable possible for your own personal driving preferences.
1994-2000 Nissan 200SX (S14)
1995-1998 Nissan 240SX (S14)
1994-1998 Nissan Silvia (S14)
Check out our travel range

You can always adjust the threaded height of your kit to your liking to change driving spring rate and max lift capability.
Designed, tested and built at our Vermont facility, Super Low is made by the most trusted air suspension experts
From our industry leading packaging down to the smallest piece of hardware, we strive to be the best.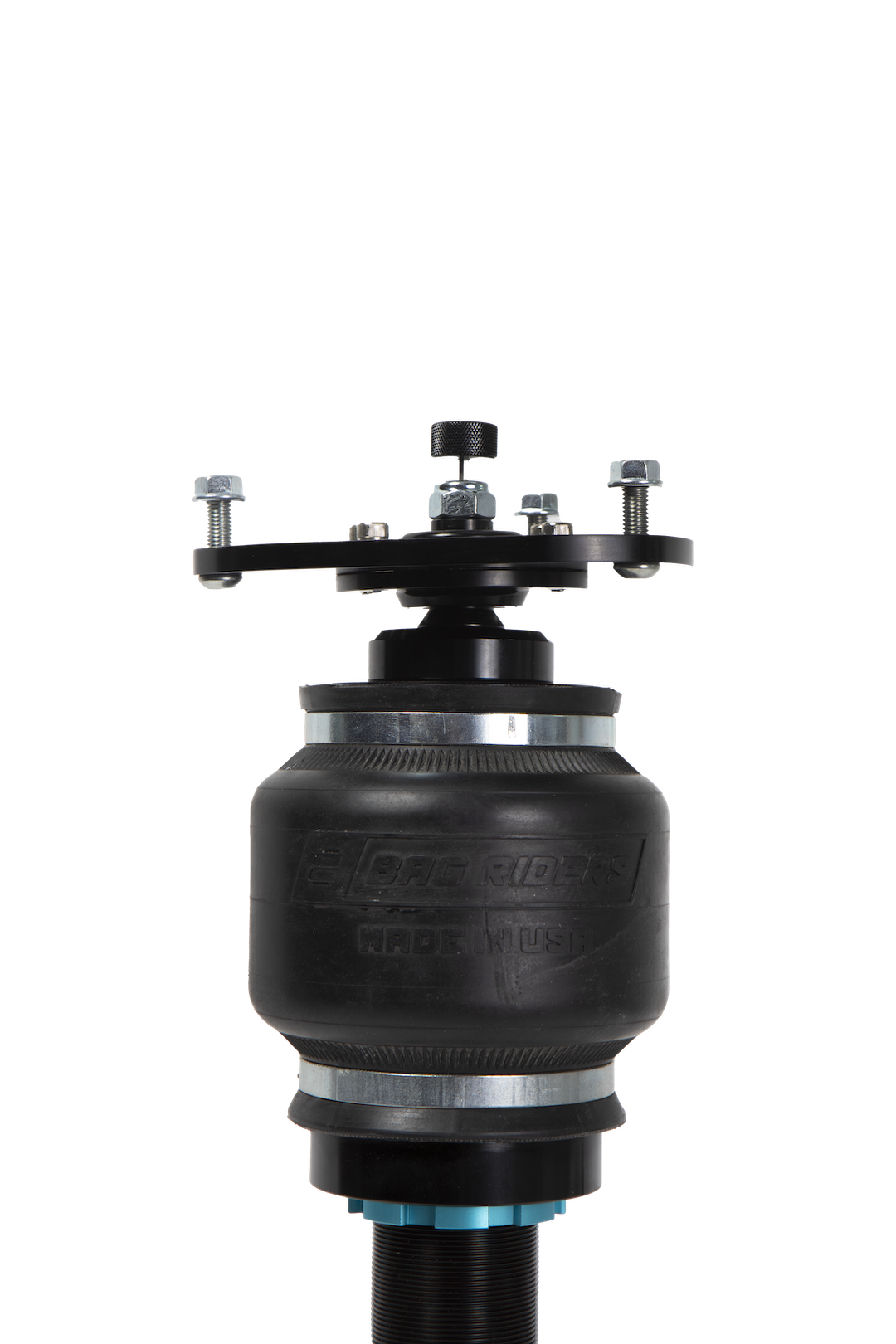 Our USA-made Extra Thick air springs and 20mm standard damper rods provide a sporty suspension even at low heights
Limited Lifetime Warranty
Are we crazy? Well, probably a little bit. But really, we just make awesome Products.
32-Way Adjustable Dampers
20mm Damper Rod
Proprietary Radial Bearing
Pillowball Camber Plate
USA-Made, Extra Thick Air Springs
Spanner Wrench
(2) Black Leader Lines
(2) Silver Street Elbows
(2) 1/4″ PTC Female Straight Fittings
(2) 3/8″ PTC Female Straight Fittings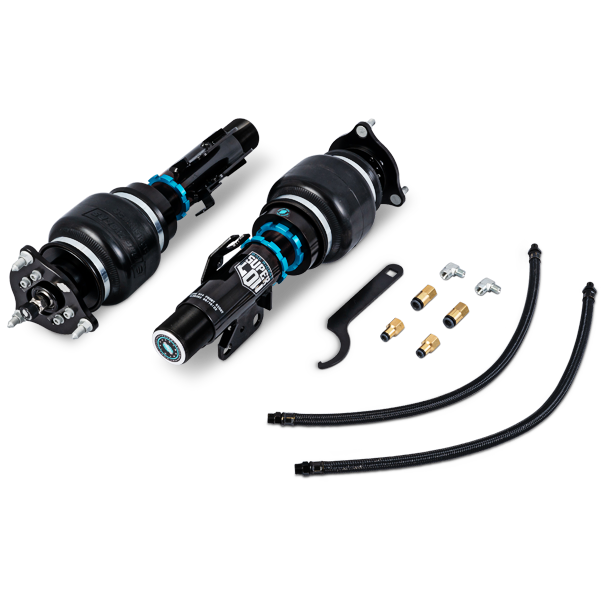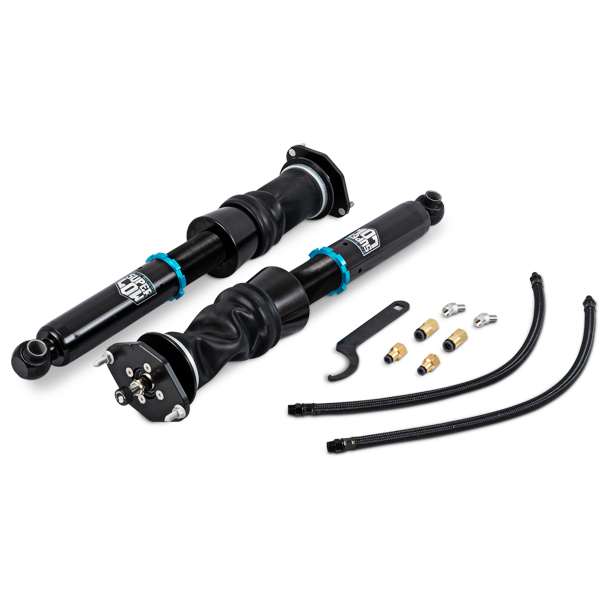 32-Way Adjustable Dampers
20mm Damper Rod
Pillowball Upper Mount
Continental Rubber Air Springs
Spanner Wrench
(2) Black Leader Lines
(2) Silver 45° Elbows
(2) 1/4″ PTC Female Straight Fittings
(2) 3/8″ PTC Female Straight Fittings