Party Like it's 1985
The Mazda RX-7 was Mazda's first mass-market sports car and would go on to become the best-selling rotary-powered vehicle in history. The second-generation RX-7 FC was introduced in 1985 and featured a Porsche-inspired design and several performance improvements. The FC was larger and heavier than its predecessor, the FB series RX-7; nevertheless, the car was heavily developed and more upscale, with 146 hp from a revised 13B rotary engine, electric power steering, and more. This higher-powered model propelled the brand's success on the race track to unprecedented levels. MotorTrend even liked the 1986 RX-7 enough to name it Import Car of the Year. ...

Don't compromise on the incredible handling of an FC RX-7; upgrade it with Super Low air suspension. Bag Riders has R&D tested our air ride on these cars over and over again, until we knew it was perfect. So you can be confident in the quality and feel before you even click the order button. Live out your "Need for Speed" dream in your FC with Super Low suspension today and say goodbye to that ugly wheel gap and hello to the stance life. Get your kit now.

Utilizing our USA-made low volume air springs for both the front and rear suspension and proprietary 6061 billet spring components, the Super Low Air Suspension Kit is fine-tuned for perfection. Motorsport-grade spherical bearings connect you with the road, and every click of our 32-way adjustable monotube dampers yields a distinct change in damping force, allowing you the most adjustable possible for your personal driving preferences.
Check out our travel range

You can always adjust the threaded height of your kit to your liking to change driving spring rate and max lift capability.
Designed, tested and built at our Vermont facility, Super Low is made by the most trusted air suspension experts
From our industry leading packaging down to the smallest piece of hardware, we strive to be the best.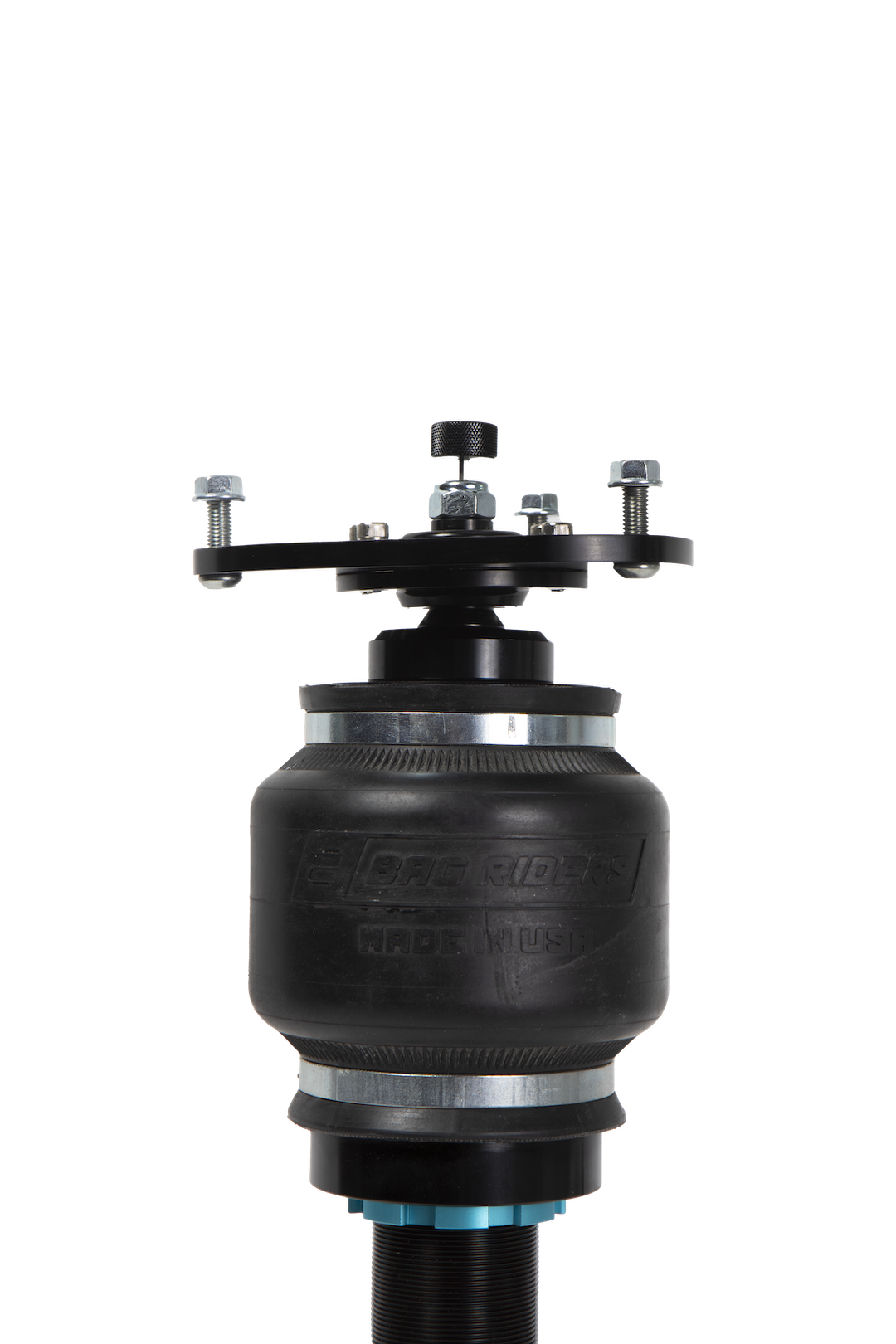 Our USA-made Extra Thick air springs and 20mm standard damper rods provide a sporty suspension even at low heights
Limited Lifetime Warranty
Are we crazy? Well, probably a little bit. But really, we just make awesome Products.
32-Way Adjustable Dampers
20mm Damper Rod
Proprietary Radial Bearing
Pillowball Camber Plate
USA-Made, Extra Thick Air Springs
Spanner Wrench
(2) Black Leader Lines
(2) Silver Street Elbows
(2) 1/4″ PTC Female Straight Fittings
(2) 3/8″ PTC Female Straight Fittings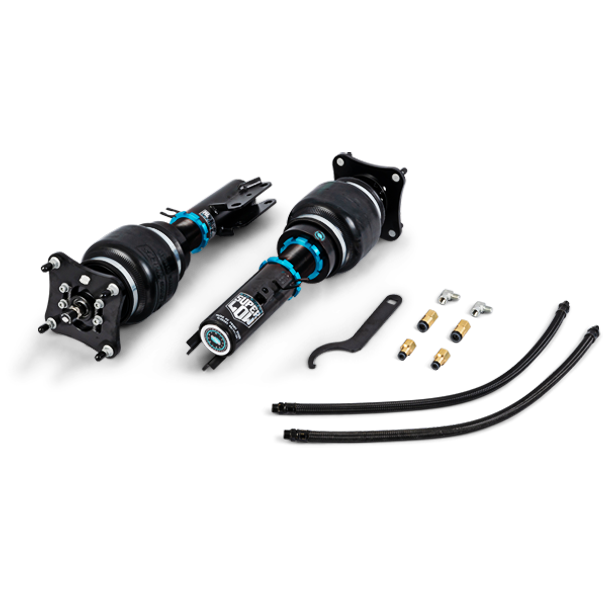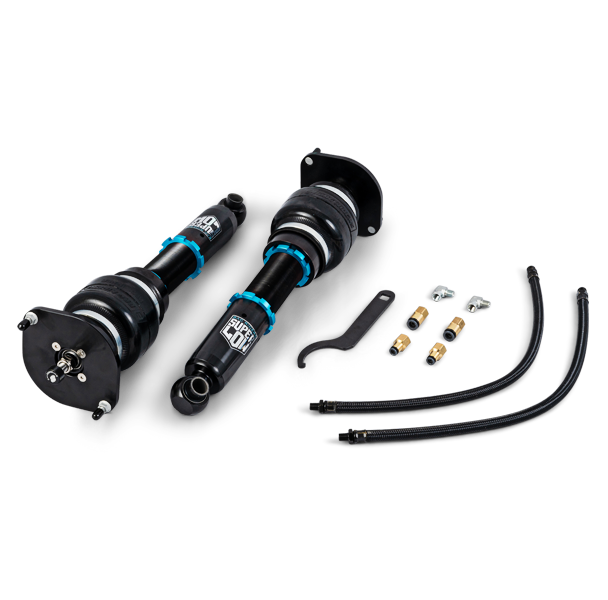 32-Way Adjustable Dampers
20mm Damper Rod
Pillowball Upper Mount
USA-Made, Extra Thick Air Springs
Spanner Wrench
(2) Black Leader Lines
(2) Silver Street Elbows
(2) 1/4″ PTC Female Straight Fittings
(2) 3/8″ PTC Female Straight Fittings