The latest rendition of the driver-inspired coupe is the best Miata yet

The Mazda MX-5, or more broadly known as the Miata, has long been considered a favorite amongst drivers and has earned itself a record for being the best-selling two-seat convertible sports car in history. The joy it delivers comes not from an array of cylinders or massive displacement, rather, the Miata earns its impressive reputation from its incredible handling, chassis design and overall driving experience. The word "Miata" is derived from Old High German meaning "reward" and we agree, the Miata is indeed a rewarding ... car to drive.

But where the Miata shines in driver smiles, it ostensibly lacks road presence. That's where we come in. Super Low Air Suspension is the best solution for getting your ND Miata that low, aggressive stance that gives the Miata an aesthetic that matches its legendary drivability. While the MX-5 is already pretty low from the factory, we've taken it to the next level. With Super Low Air Suspension, your MX-5 Miata will be the lowest around.

It takes a committed effort and knowledgeable experts to improve on something that is already great, and we are proud to have accomplished just that. Bag Riders has developed the Super Low Air Suspension kit for the MX-5 Miata through countless iterations of lab and road testing, fine-tuning damping forces and spring rates for the ideal low driving experience. Our 32-way adjustable motorsport dampers give you the ability to fine-tune your suspension to your liking, and we provide you with our recommended settings that we determined through our own driving experience and testing. There is no air suspension comparable to Super Low Air Suspension for the ND Miata!
Check out our travel range

You can always adjust the threaded height of your kit to your liking to change driving spring rate and max lift capability.
Designed, tested and built at our Vermont facility, Super Low is made by the most trusted air suspension experts
From our industry leading packaging down to the smallest piece of hardware, we strive to be the best.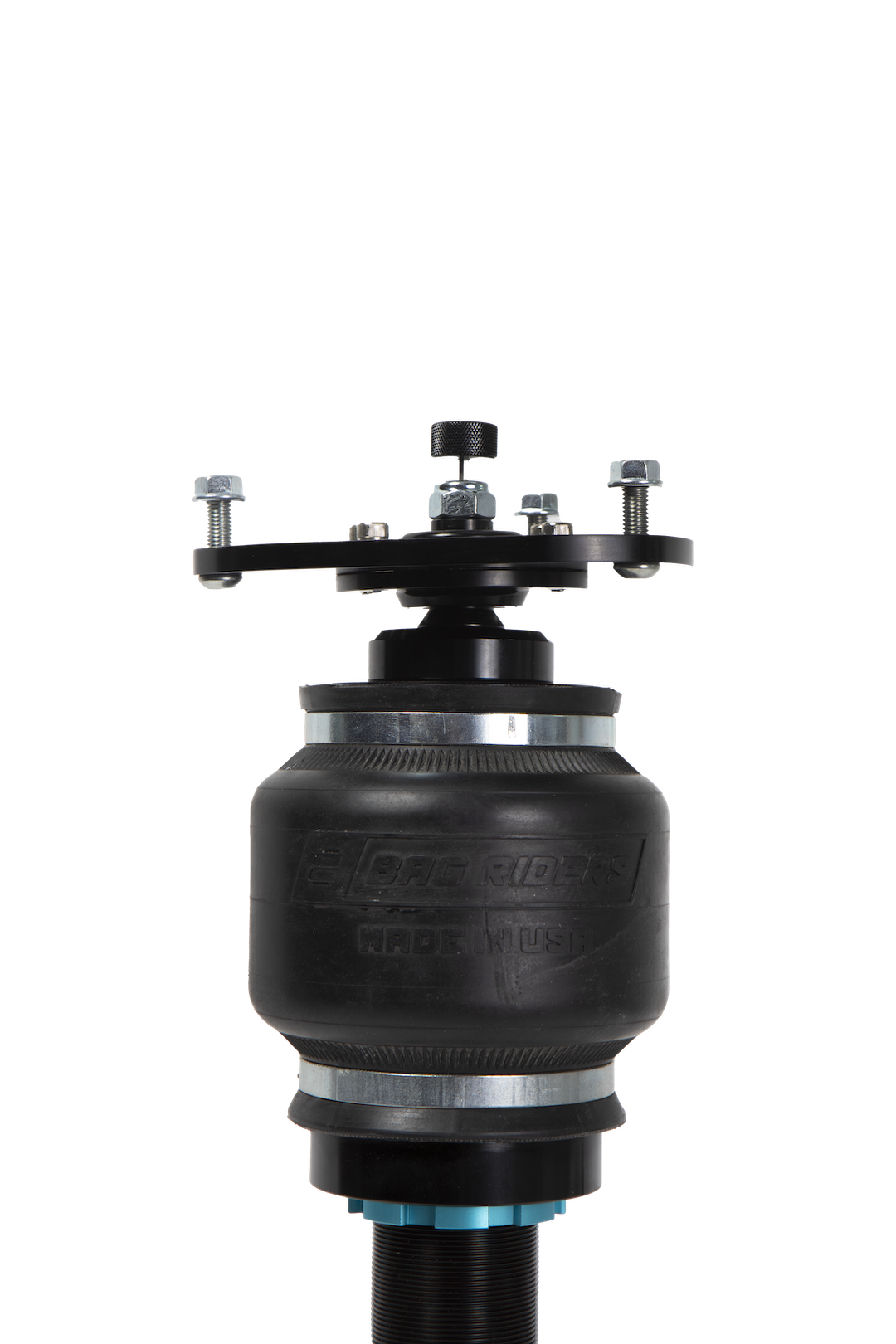 Our USA-made Extra Thick air springs and 20mm standard damper rods provide a sporty suspension even at low heights
Limited Lifetime Warranty
Are we crazy? Well, probably a little bit. But really, we just make awesome Products.
32-Way Adjustable Dampers
20mm Damper Rod
Motorsport Pillow Ball Upper Mount
USA-Made Extra Thick Air Springs
Spanner Wrench
(2) Black Leader Lines
(2) Silver Street Elbows
(2) 1/4″ PTC Female Straight Fittings
(2) 3/8″ PTC Female Straight Fittings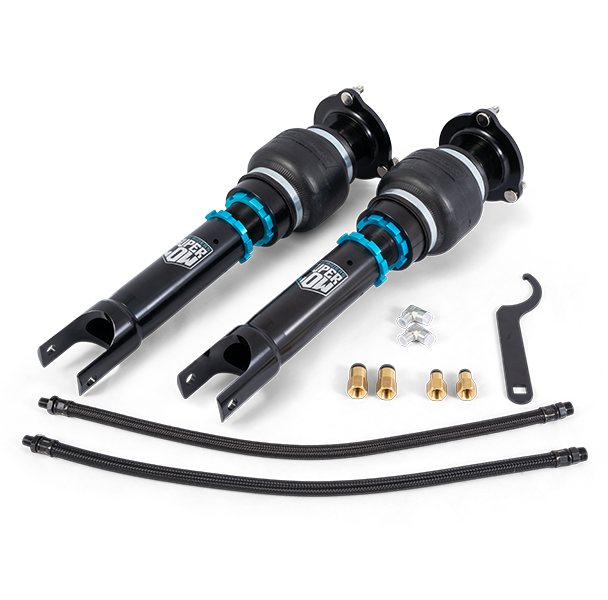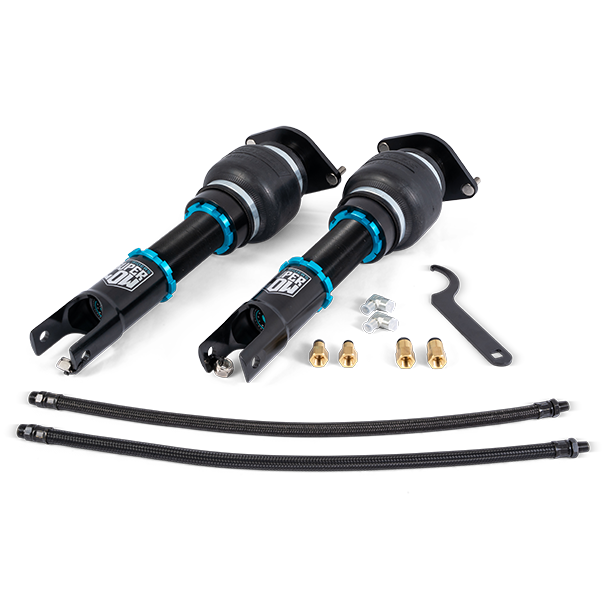 32-Way Adjustable Dampers (Struts)
20mm Damper Rod
Motorsport Pillow Ball Upper Mount
USA-made Extra Thick Air Springs
Spanner Wrench
(2) Black Leader Lines
(2) Silver Street Elbows
(2) 1/4″ PTC Female Straight Fittings
(2) 3/8″ PTC Female Straight Fittings