From Spoon Engines to Nürburgring records, the Civic Type R is a JDM Legend

Ever since Honda first slapped their heralded "Type R" badge on a Civic way back in 1997 with the unforgettable EK9 chassis, the performance-oriented trim has elevated the Civic from an every day driver to a track-ready machine. However, it wasn't until 2017 that Honda heads in the United States would be able stroll into their local dealership and purchase their very own Civic Type R. The FK8 was the first CTR to utilize a turbocharged engine package, and its striking aesthetics make sure everyone on the road knows: this is no normal Civic!...

Super Low air suspension is the best is the best way to give your 10th Gen Civic Type R the menacing, street-scraping stance that you know will turn heads wherever you go. Bag Riders has developed Super Low air suspension for the 10th Gen Civic Type R through iterative lab and road testing to derive ideal spring rates and damping curves for aggressive, low driving heights. Super Low air suspension is Built to Drive Low, unlike traditional air suspensions that prioritize lift, resulting in a softer suspension at low drive heights.

Utilizing our USA-made, low volume air springs for both the front and rear suspension, as well as proprietary bracketry, the Super Low air suspension kit is fine-tuned for perfection. Every click of our 32-way adjustable monotube dampers yields a distinct change in damping force, allowing you the most adjustment possible for your own personal driving preferences. Give your FK8 Civic Type R an unrivaled ability to drive low, while still airing up for obstacles with Super Low air suspension by Bag Riders.
Check out our travel range

You can always adjust the threaded height of your kit to your liking to change driving spring rate and max lift capability.
Designed, tested and built at our Vermont facility, Super Low is made by the most trusted air suspension experts
From our industry leading packaging down to the smallest piece of hardware, we strive to be the best.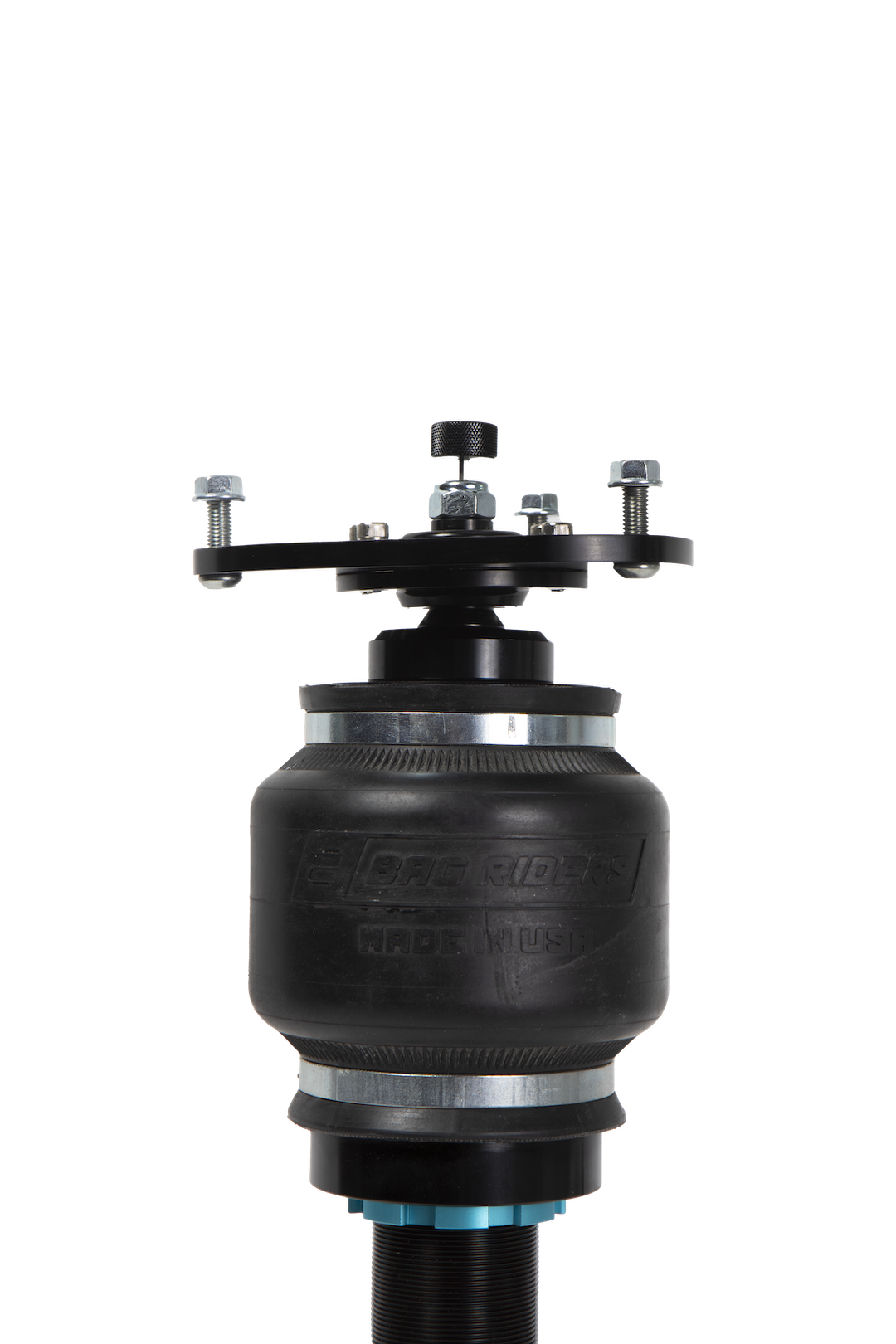 Our USA-made Extra Thick air springs and 20mm standard damper rods provide a sporty suspension even at low heights
Limited Lifetime Warranty
Are we crazy? Well, probably a little bit. But really, we just make awesome Products.
32-Way Adjustable Dampers
20mm Damper Rod
Motorsport Pillow Ball Upper Mount
USA-Made Extra Thick Air Springs
Adjustable Sway Bar Links
Spanner Wrench
(2) Black Leader Lines
(2) Silver Street Elbows
(2) 1/4″ PTC Female Straight Fittings
(2) 3/8″ PTC Female Straight Fittings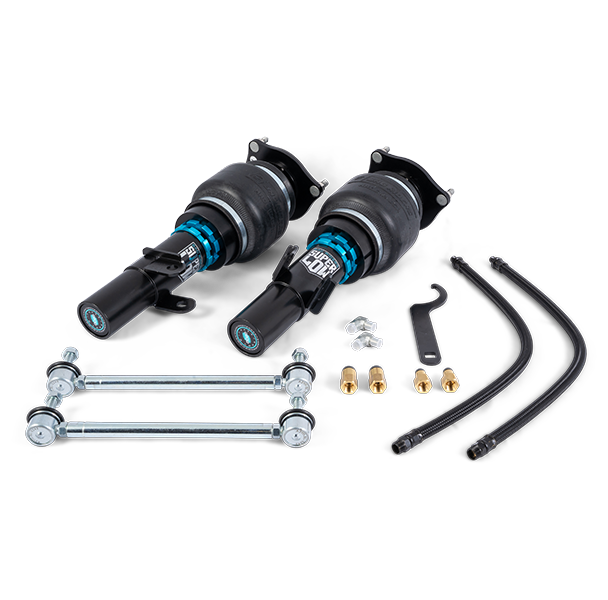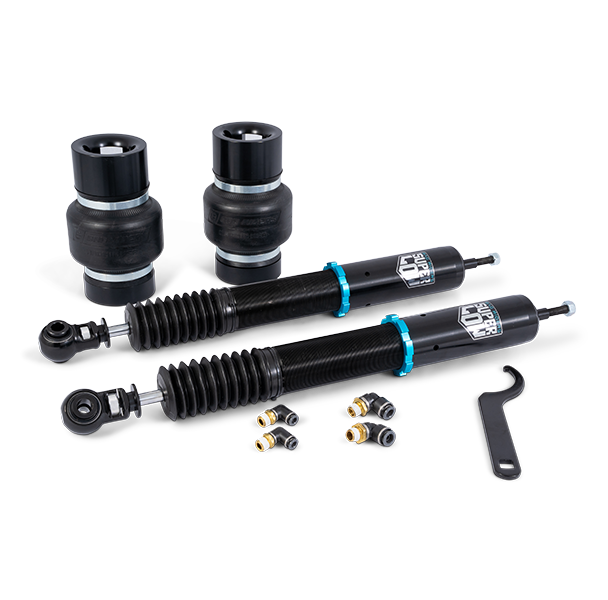 32-Way Adjustable Dampers (Shocks)
USA-made Extra Thick Air Springs
Proprietary 6061 Bolt-in Air Spring Brackets
Air Spring Bracket Mounting Hardware
Spanner Wrench
(2) 1/4″ PTC Swivel Elbow Fittings
(2) 3/8″ PTC Swivel Elbow Fittings