A Staple For Over 4 Decades

Since its launch in the 1970s, the Honda Accord has been a reliable car and a choice for many worldwide. So… what do you do when you have a super practical commuter car? Well, obviously, you slam this grocery getter on the ground, because why not? If you're looking to ride as low as possible and probably confuse many people, you're in luck because now there's a Super Low air ride kit for you. All jokes aside, the 10th Gen Honda Accord looks really great on air suspension. Honda made many updates to this model with new tech, modern designs, and more. Paired with Super Low, you will truly feel like you're driving a sports car, whether you are on your daily commute or headed to the next big car show. Get the lowest drive ... heights and most comfortable ride now.

Super Low Air Suspension by Bag Riders is the only air suspension built specifically for aggressive low driving heights. Designed, tested, and built in the USA, every aspect of Super Low Air Suspension has been fine-tuned at our R&D Facility in Vermont in order to deliver the absolute best ride quality at low driving heights. With 32 clicks of damping adjustment and the inherent adjustability of air suspension, you have complete control over your vehicle with Super Low Air Suspension. Featuring USA-made air springs on both the front and rear suspension, you will be sure to notice a unique ride quality only achievable with Super Low Air Suspension by Bag Riders.

Check out our travel range

You can always adjust the threaded height of your kit to your liking to change driving spring rate and max lift capability.
Designed, tested and built at our Vermont facility, Super Low is made by the most trusted air suspension experts
From our industry leading packaging down to the smallest piece of hardware, we strive to be the best.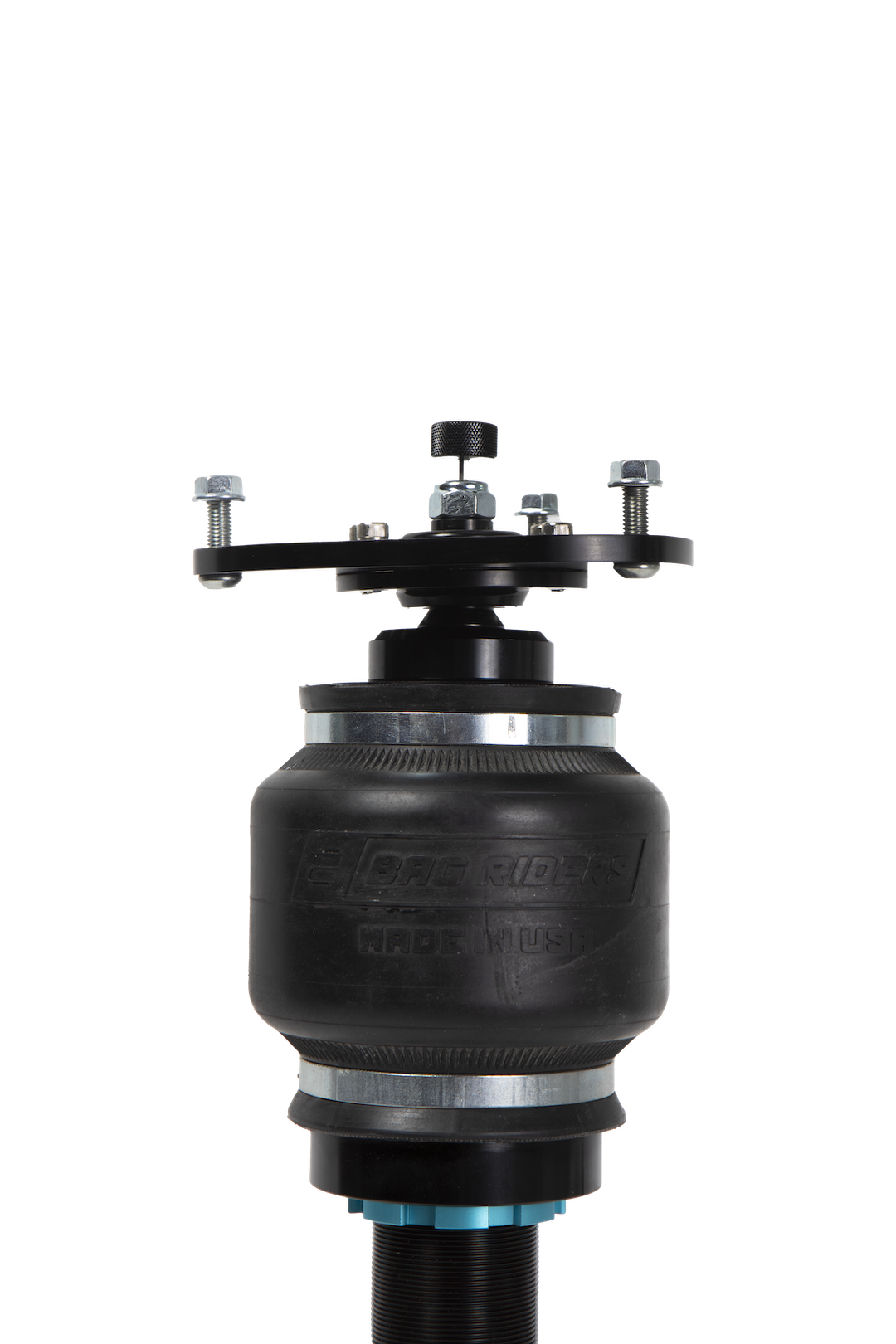 Our USA-made Extra Thick air springs and 20mm standard damper rods provide a sporty suspension even at low heights
Limited Lifetime Warranty
Are we crazy? Well, probably a little bit. But really, we just make awesome Products.
32-Way Adjustable Dampers
20mm Damper Rod
Proprietary Radial Bearing
Pillowball Camber Plate
USA-Made, Extra Thick Air Springs
Spanner Wrench
(2) Black Leader Lines
(2) Silver Street Elbows
(2) 1/4″ PTC Female Straight Fittings
(2) 3/8″ PTC Female Straight Fittings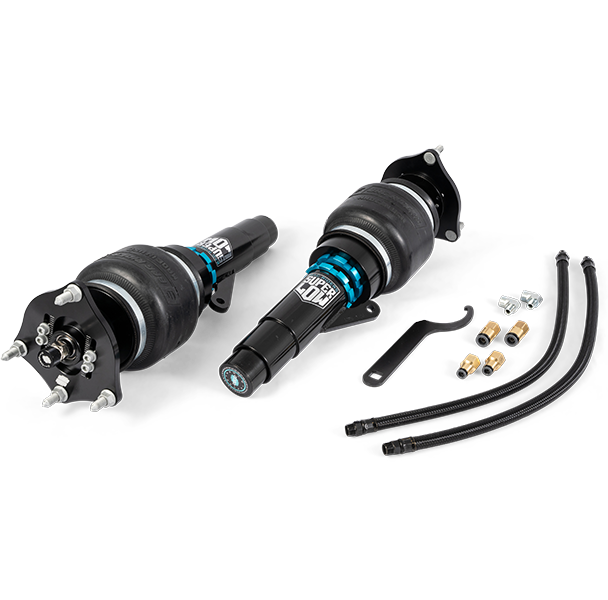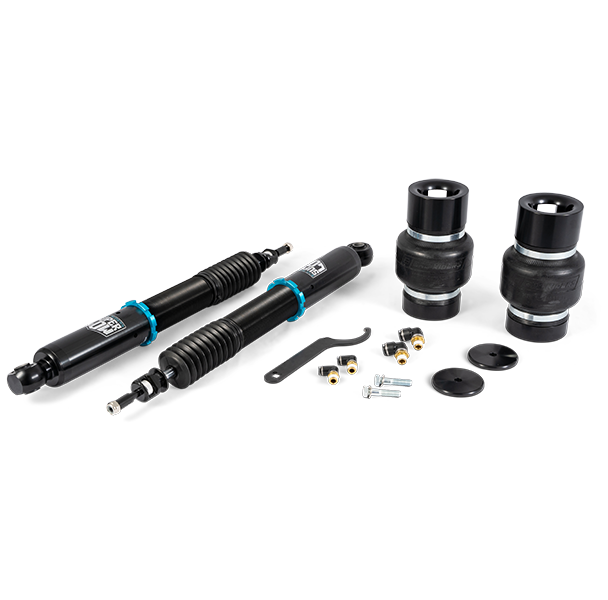 32-Way Adjustable Dampers
USA-Made, Extra Thick Air Springs
Proprietary 6061 Bolt-in Air Spring Brackets
Air Spring Bracket Mounting Hardware
Spanner Wrench
(2) 1/4″ PTC Swivel Elbow Fittings
(2) 3/8″ PTC Swivel Elbow Fittings