Classic Muscle, Modern Suspension
Unleash the full potential of the Ford Mustang S550 with our groundbreaking Super Low air suspension. Engineered for both form and function, this innovative suspension system lets you achieve a ride height that's not only visually striking but also optimized for performance. ...

Seamlessly integrated with the Mustang S550's sophisticated technology, the Super Low air suspension offers on-the-fly adjustability, empowering drivers to adapt to various road conditions and driving preferences. Elevate your driving experience by lowering the car for an aggressive profile that dominates the street while improving aerodynamics for enhanced efficiency. Discover the perfect synergy of classic style and contemporary engineering in the Ford Mustang S550, complemented by the revolutionary Super Low air suspension – a testament to the ongoing legacy of America's beloved pony car.
Check out our travel range

Keep in mind, you can adjust the threaded height of your kit to your liking to change driving spring rate and max lift capability. These photos illustrate suspension travel using our recommended settings. We configure every Super Low to our recommended settings during assembly so you can install with confidence knowing you'll have a great ride quality right out of the box.
Designed, tested and built at our Vermont facility, Super Low is made by the most trusted air suspension experts
From our industry leading packaging down to the smallest piece of hardware, we strive to be the best.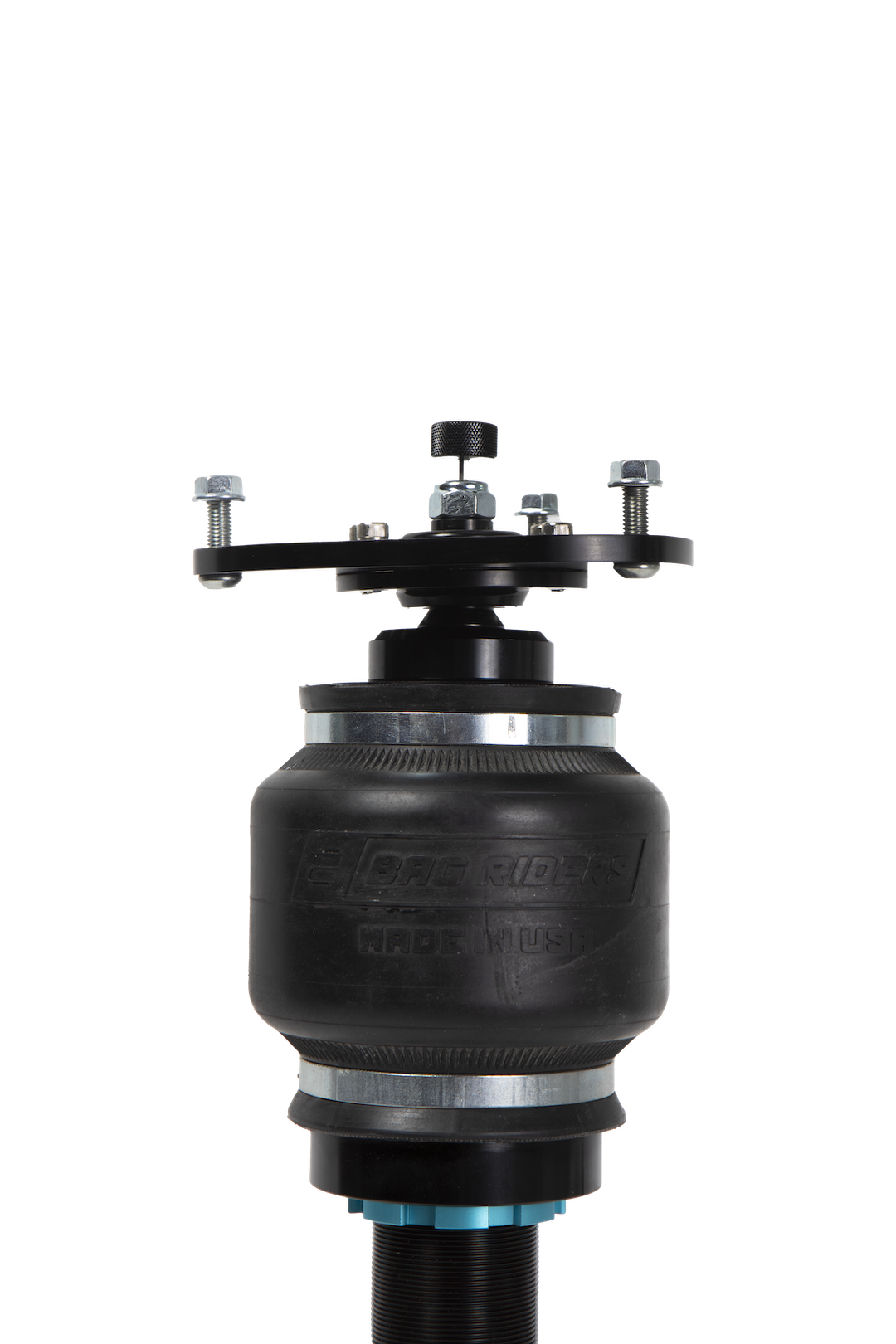 Our USA-made Extra Thick air springs and 20mm standard damper rods provide a sporty suspension even at low heights
Limited Lifetime Warranty
Are we crazy? Well, probably a little bit. But really, we just make awesome Products.
32-Way Adjustable Dampers
20mm Damper Rod
Proprietary Radial Bearing
Pillowball Upper Mount
USA-Made, Extra Thick Air Springs
Spanner Wrench
(2) Black Leader Lines
(2) Silver Street Elbows
(2) 1/4″ PTC Female Straight Fittings
(2) 3/8″ PTC Female Straight Fittings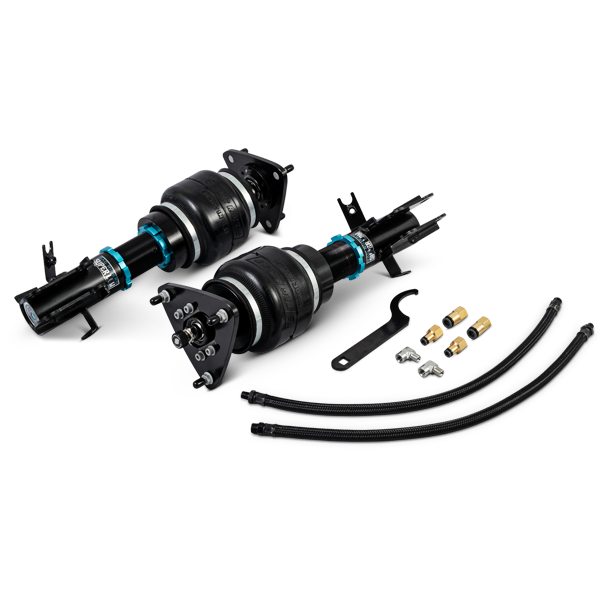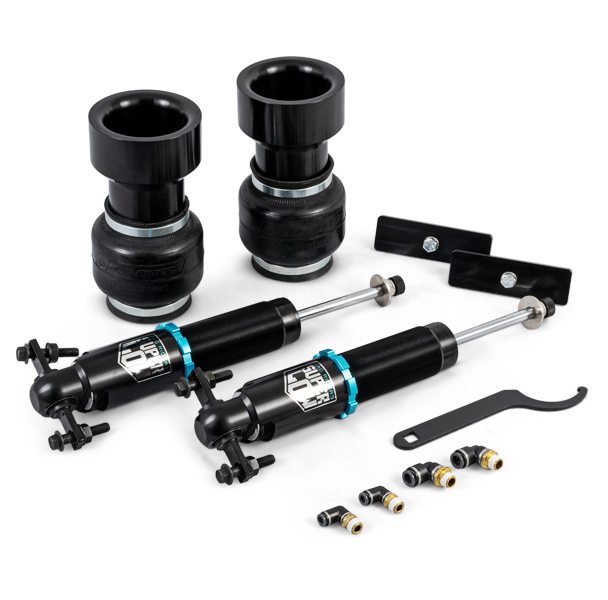 32-Way Adjustable Dampers
USA-Made, Extra Thick Air Springs
Proprietary 6061 Bolt-in Air Spring Brackets
Air Spring Bracket Mounting Hardware
Spanner Wrench
(2) 1/4″ PTC Swivel Elbow Fittings
(2) 3/8″ PTC Swivel Elbow Fittings