1990 never looked so cool
POV: Miami Beach. The year: 1990. The humid night air cascades across the body panels and into the intake ducting of your brand new Ferrari 348ts as the naturally aspirated 3.4L V8 screams to redline, mere inches behind you in the cockpit. You pull up to the club and casually street park your exotic toy when suddenly you hear something from across the street that makes your blood boil: "NICE WHEEL GAP" ...

Alright, you got us, this is a fictitious story but serves as a warning as to what could happen to you today. With 348's being tempatiously priced considering the Ferrari badge, it's no surprise that enthusiasts looking to achieve Italian supercar ownership are scooping up these machines. Don't expose yourself to the risk of wheel-gap harassment by your friends. With Super Low Air Suspension, you'll not only be driving lower than all your buddies (yup, even the static ones), you'll DEFINITELY be parking lower than them too.

Utilizing our USA-made low volume air springs for both the front and rear suspension, and proprietary 6061 billet spring components, the Super Low Air Suspension Kit is fine-tuned for perfection. Motorsport-grade spherical bearings connect you with the road and every click of our 32-way adjustable monotube dampers yield a distinct change in damping force, allowing you the most adjustable possible for your own personal driving preferences. Give your Ferrari 348 an unrivaled ability to drive low, while still airing up for obstacles with Super Low Air Suspension by Bag Riders.
Check out our travel range

You can always adjust the threaded height of your kit to your liking to change driving spring rate and max lift capability.
Designed, tested and built at our Vermont facility, Super Low is made by the most trusted air suspension experts
From our industry leading packaging down to the smallest piece of hardware, we strive to be the best.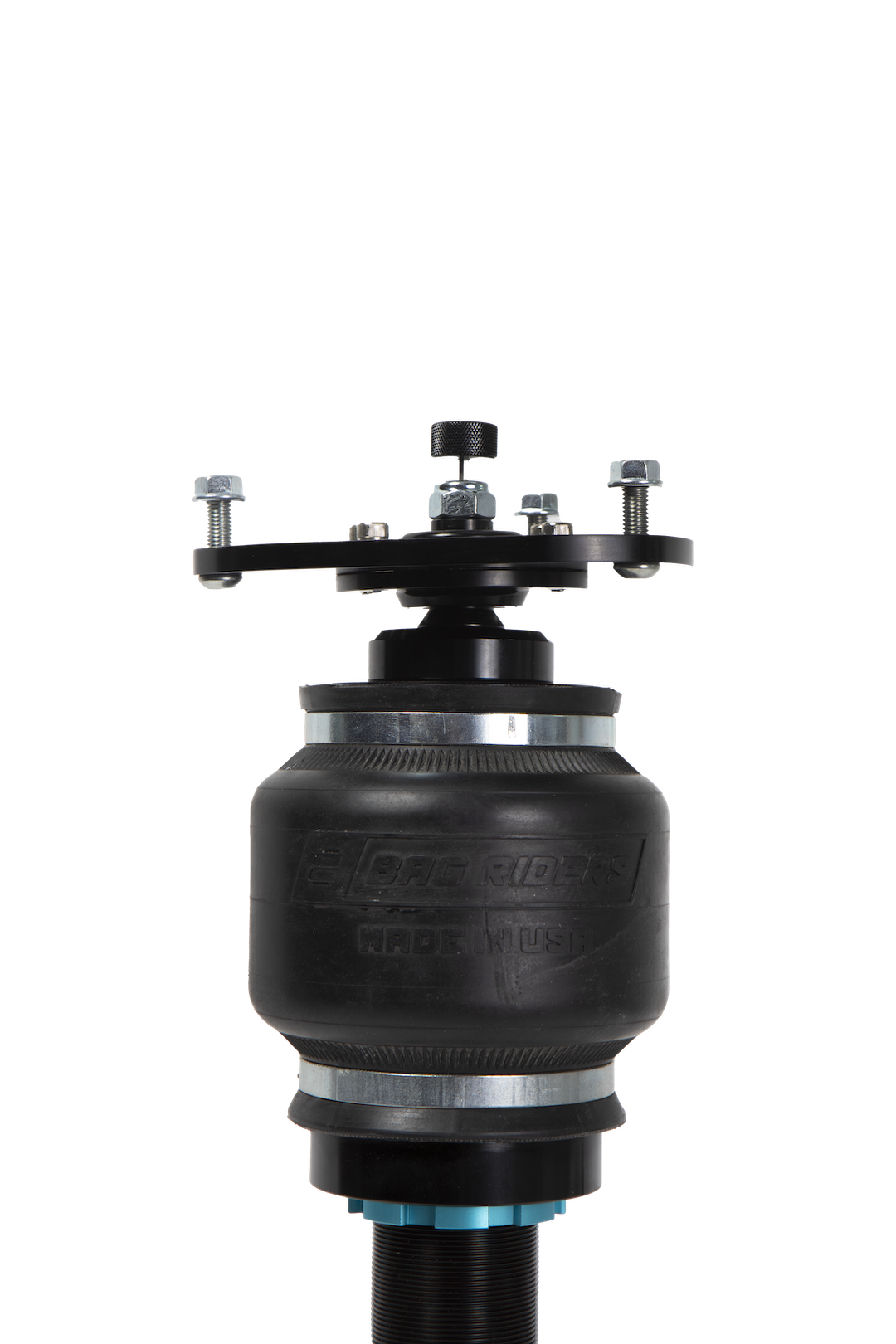 Our USA-made Extra Thick air springs and 20mm standard damper rods provide a sporty suspension even at low heights
Limited Lifetime Warranty
Are we crazy? Well, probably a little bit. But really, we just make awesome Products.
32-Way Adjustable Dampers
20MM Damper Rod
Proprietary Upper Bearing
Motorsport Pillow Ball Upper Mount
USA-Made Extra Thick Air Springs
Spanner Wrench
(2) Black Leader Lines
(2) Silver Street Elbows
(2) 1/4″ PTC Female Straight Fittings
(2) 3/8″ PTC Female Straight Fittings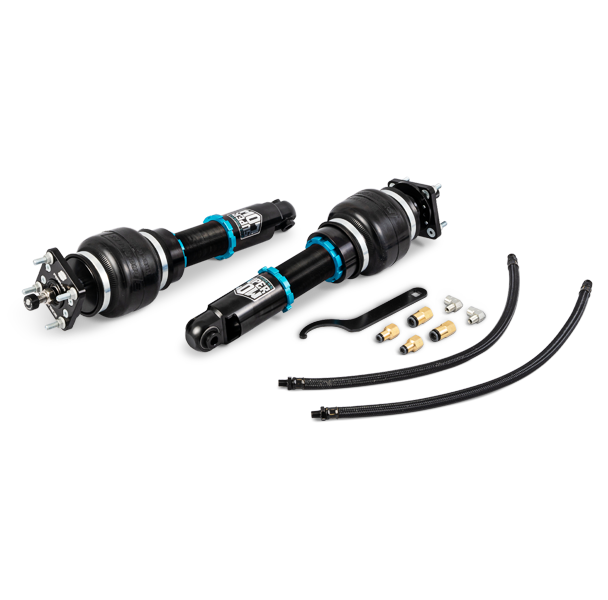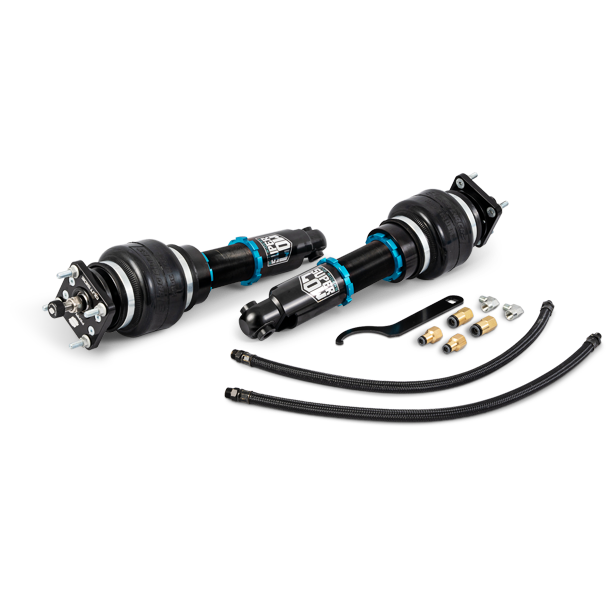 32-Way Adjustable Dampers
20mm Damper Rod
Motorsport Pillow Ball Upper Mount
USA-made Extra Thick Air Springs
Spanner Wrench
(2) Black Leader Lines
(2) Silver Street Elbows
(2) 1/4″ PTC Swivel Elbow Fittings
(2) 3/8″ PTC Swivel Elbow Fittings