A Winner Since Its Inception
Audi is one of the most famous German car manufacturers. The brand introduced some breakthrough features with its motorsport background, such as the iconic Quattro all-wheel-drive system. The Audi R8 has been a stunning driver's car since 2006, and it's the first street-legal German supercar. The name of the R8 originates from the most successful Le Mans Prototype ever, which recorded 63 wins from 80 starts. The Audi R8 shares an engine with the powerful Lamborghini Huracan. With a mid-engine balance of 420-610 horsepower, the R8 has become a staple for all enthusiasts. It's been ten years since the first R8 was set loose to the streets, and you'd never know. ...

Everyone's dream car at some point, the R8, comes to mind whenever we think of the words power, performance, and luxury. Drive aggressively low and still have the option to protect your car over bumps in the road with Super Low air suspension. Not that these cars even need a reason to look better… but it definitely doesn't hurt—grab a Super Low kit today for your R8 and hit the road lower.

Utilizing our USA-made low volume air springs for both the front and rear suspension and proprietary 6061 billet spring components, the Super Low Air Suspension Kit is fine-tuned for perfection. Motorsport-grade spherical bearings connect you with the road, and every click of our 32-way adjustable monotube dampers yields a distinct change in damping force, allowing you the most adjustable possible for your personal driving preferences.
Check out our travel range

Keep in mind, you can adjust the threaded height of your kit to your liking to change driving spring rate and max lift capability. These photos illustrate suspension travel using our recommended settings. We configure every Super Low to our recommended settings during assembly so you can install with confidence knowing you'll have a great ride quality right out of the box.
Designed, tested and built at our Vermont facility, Super Low is made by the most trusted air suspension experts
From our industry leading packaging down to the smallest piece of hardware, we strive to be the best.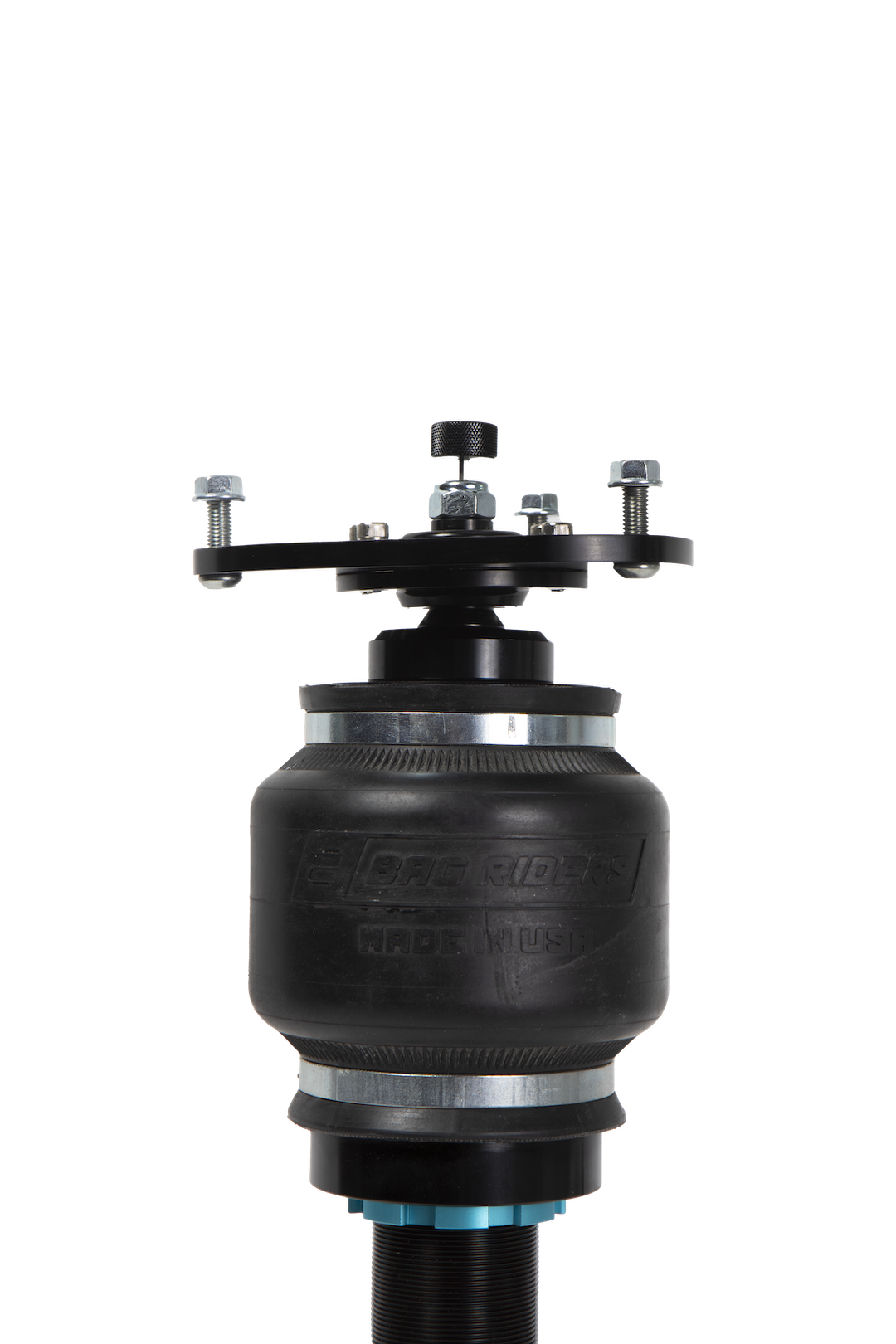 Our USA-made Extra Thick air springs and 20mm standard damper rods provide a sporty suspension even at low heights
Limited Lifetime Warranty
Are we crazy? Well, probably a little bit. But really, we just make awesome Products.
32-Way Adjustable Dampers
20mm Damper Rod
Rubber isolated eyelet bushings
USA-Made, Extra Thick Air Springs
Spanner Wrench
(2) Black Leader Lines
(2) Silver Street Elbows
(2) 1/4″ PTC Female Straight Fittings
(2) 3/8″ PTC Female Straight Fittings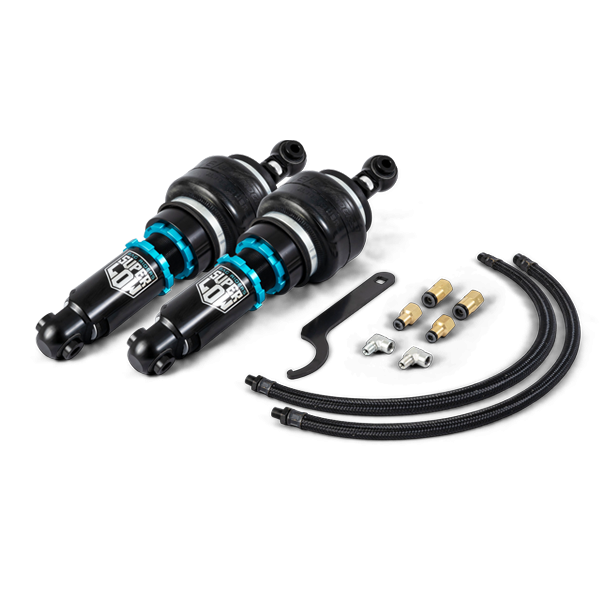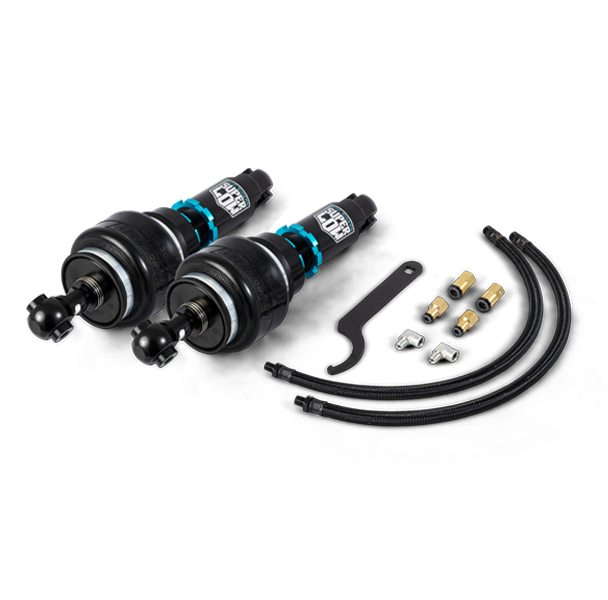 32-Way Adjustable Dampers (Struts)
20mm Damper Rod
Rubber isolated eyelet bushings
USA-Made, Extra Thick Air Springs
Spanner Wrench
(2) Black Leader Lines
(2) Silver Street Elbows
(2) 1/4″ PTC Swivel Elbow Fittings
(2) 3/8″ PTC Swivel Elbow Fittings